Main Content
Our Mission
We are a foster-based rescue group dedicated to finding forever homes for all of our little hidden treasures. We strive to ensure that all adoptions result in optimal conditions for both the adopted feline and the adoptive owner/family. We will work with adopters to resolve any problems that may occur following an adoption.

Would you like to buy a T-shirt, sweatshirt, pajamas, tank top, cap, mug, bag, keychain, water bottle, stickers, jewelry or one of many other items sporting our cool Hidden Treasures logos? Check them out at:
http://www.cafepress.com/htac
Adoption Policy
Hidden Treasures will be having ADOPTION EVENTS on Saturday, November 11 from 1 pm-4 pm at Pet Supplies Plus, 2480 Albany Avenue in West Hartford AND on Sunday, November 12 from 1 pm-4 pm at Pet Supplies Plus, 1142 Silas Deane Highway in Wethersfield.
The Great Katsby, Daphne, Sonora, Wonder, Stevie, and Baron will be attending the events-please stop by for a visit!
If you are interested in adoption or have any questions, please send an email to:
info@ht-ac.org

We would like to heartily thank PET SUPPLIES PLUS for hosting our adoption events, and for kindly allowing our kitties to stay at the stores in West Hartford, Manchester, Wethersfield, Orange, and Groton. They have been instrumental in helping us to find wonderful forever homes for our rescued cats and kittens since 2004. Kudos to PSP!

Anyone who is interested in adoption may send us an e-mail and request an application. We will process all applications that are received, and we will make a decision based on the applicant that is most suitable for any given pet, regardless of the order in which applications are received. We do not work on a first-come-first-served basis. We will make an appointment for approved applicants to pick up their new family members. All adopters are expected to sign an adoption contract and pay a fee to help defray medical and other expenses incurred. Shipping animals unaccompanied is unpredictable and very stressful for the animals. Hidden Treasures will NOT ship pets under any circumstances. Adopters will pick up their pets in person and transport them directly to their new home in an appropriate pet carrier. Hard carriers are preferable to soft carriers with zippers. If the pet is being transported by air, adopters are expected to bring the pet on board the plane.

We also offer a "virtual shelter" service. If you have a feline that needs a new home, please send us an e-mail, and we can post them on our website and screen applicants to find an appropriate placement. We require three clear photos of each cat (including one frontal view of the face, and one of the entire body and head), any available vet records, and a description of each cat, including breed, sex, age, an explanation of any medical and/or behavior problems, reason for re-homing, and compatibility with other animals and children.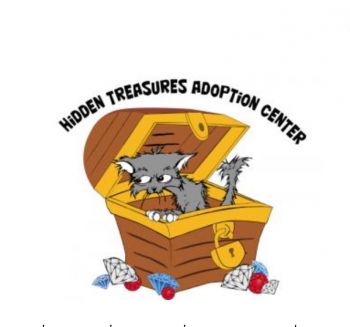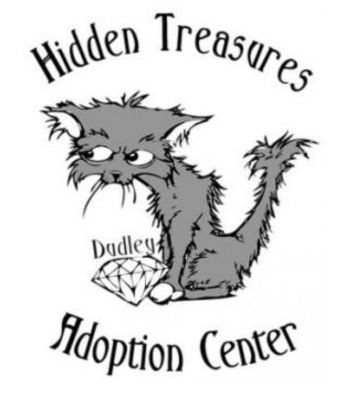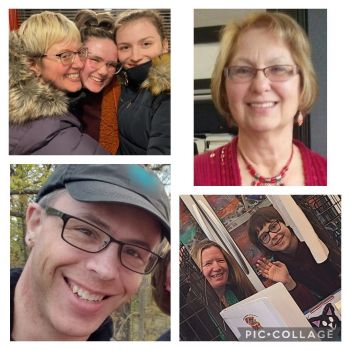 Recommended Pets
Recommended Pets