Main Content
Our Mission
New COVID-19 Adoption Procedures: The first step is to fill out an application on our website. Petfinder inquiries are not considered an application.

* Please fill out an application if you find an animal you are interested in adopting *

** ALL ANIMALS LISTED ARE CURRENTLY AVAILABLE **

------------------------------------------------------------------------------------
The Santa Cruz SPCA is an independent 501(c)3 non-profit organization dedicated to the welfare of animals. Our organization, and the work that we do, is supported by individual contributions. We do not receive funding from HSUS, ASPCA, nor local, state or federal government entities. Our organization is not affiliated with any other SPCA or Humane Society.

The Santa Cruz SPCA collaborates with other shelters and animal groups (municipal and private) to help rescue and rehabilitate cats and dogs, and find them loving homes. Our variety of programs are geared towards providing humane education and spay neuter awareness to the public as well as assisting with resources to help animals stay in their homes.

Our staff includes a management team of well-qualified leaders and an extraordinary animal care and adoption staff–as well as the most dedicated bunch of volunteers we could ever hope for!
Adoption Policy
New COVID-19 Adoption Procedures: The first step is to fill out an application on our website. Petfinder inquiries are not considered an application. Adoptions are conducted on a best-match basis. If we feel you are a great match for an animal you have applied for, we will reach out to you regarding the next steps to adoption.

• If you're interested in a pet:
Visit our website and fill out an application. We will send an auto-reply email with what to expect and be in touch if we will be moving forward in the process with you. Please be patient and understand response times are currently a bit lengthy. We cannot expedite the process if you call and email to follow up.

* Dogs can have meet-and-greets and dog-to-dog meetings, however, we are unable to do so with cats. Kittens and puppies are not eligible for the 7-day foster-to-adopt trial periods, but adult cats and dogs are.
-----------------------------------------------------------------------------------
• Check out adoptable dogs and cats on our website: spcasc.org

• Complete the "Adoption Profile"
Once you've found a well-matched furry friend, please complete our Adoption Profile form on our website. You must be at least 21 years old to adopt.

• Housing
If you rent, please provide a copy of your lease or a letter from your landlord that states you can have a pet(s). Landlord letters can be presented in person or by email and must be accompanied by a copy or photo of the homeowner's ID. If you own, we will verify ownership through our database, you do not need to bring any documentation.

- It's important that any current canine companions enjoy your new friend as much as you do. We facilitate dog-to-dog introductions outside our main shelter, on leash. For your own dog's safety, we ask that you do not bring him or her into the shelter. If we move forward with your application and you apply for a dog and already have one, you will be asked to bring your current dog to meet your new potential dog to do a meet-and-greet, then take the dog home for a 7-day "trial."
| day | hours |
| --- | --- |
| Monday | Closed to the Public |
| Tuesday | Closed to the Public |
| Wednesday | 11-6 |
| Thursday | 11-6 |
| Friday | 11-6 |
| Saturday | 11-6 |
| Sunday | 11-6 |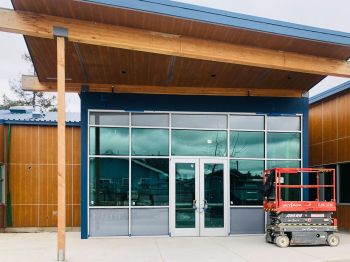 Recommended Pets
Recommended Pets