Main Content
San Marcos Regional Animal Shelter
Our Mission
San Marcos Animal Services is dedicated to protecting the pets and people of the City of San Marcos. Our mission is to care for, protect and find quality homes for abandoned and neglected animals, aid in the reduction of pet overpopulation, and provide community education for the mutual benefit of animals and people.

Please visit our main website to view the most current information on available animals, www.sanmarcostx.gov/animaladoptions .  Petfinder listings have a delay of a few hours up to 3 days on updates to animal records.  Thank you. 

 

SERVICES AT THE SAN MARCOS REGIONAL ANIMAL SHELTER: 

- EMANCIPET is a low-cost mobile vet clinic that offers spay (females), neuter (males) and shots by appointment. You may view prices on the EmanciPet website, http://www.emancipet.org/wellness/lowcost-wellness ,make appointments online, http://www.emancipet.org/spay-neuter/appointment-request-form , or call (512)587-7729 for more information. 

- Pet ID tags and engraving now available in the Adoption Center.

- Pet microchips and registration available at the Adoption Center and Animal Protection office, no appointment necessary.

REMINDER - PLEASE HAVE YOUR PET VACCINATED ANNUALLY TO COMPLY WITH CITY AND COUNTY PET LICENSING ORDINANCES.


 


VOLUNTEERS WELCOME:
www.sanmarcostx.gov/volunteerforpets
Please visit our main website for additional details about volunteer opportunities.
Adoption Policy
Please scroll through our fantastic selection of available pets. When you find one you are interested in, fill out an Adoption Questionnaire immediately. The Shelter Staff will receive an electronic copy of your survey and keep it on file until you come in to the shelter to interact with the pet.
Filling out the adoption questionnaire is the first step, you do not have to wait for someone to contact you regarding your interest in the animal - we are first come first serve and interested persons must come to the shelter during business hours to interact with the dog or cat of interest.

Speak to an Adoption Counselor at our Adoption Center regarding your interest to adopt and they will advise you of the Hold and Adoption process. Currently, animals will be ready for pick up within 24 to 48 hours of the completion of required adoption documents. All pets adopted from our facility are micro-chipped, spayed or neutered and vaccinated for Rabies prior to being released to the adopter. This is required by Texas State Law for any animal adopted from an animal shelter or rescue group. We do allow out of area adoptions as long as the selected pet is old enough to receive these services prior to being released to the adopter.
| day | hours |
| --- | --- |
| Monday | 12:00 pm - 7:00 pm |
| Tuesday | 12:00 pm - 7:00 pm |
| Wednesday | By appointment only |
| Thursday | 12:00 pm - 7:00 pm |
| Friday | 12:00 pm - 7:00 pm |
| Saturday | 12:00 pm - 5:00 pm |
| Sunday | CLOSED |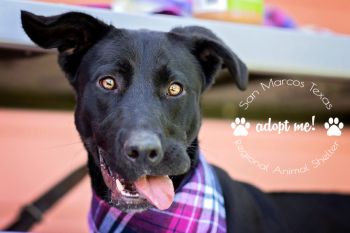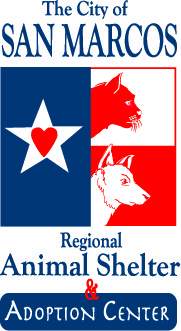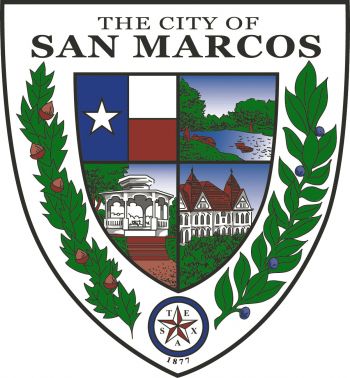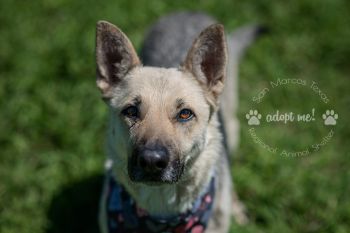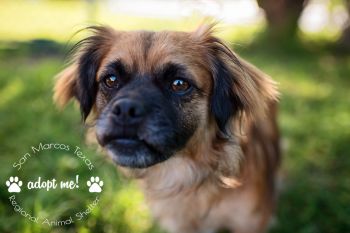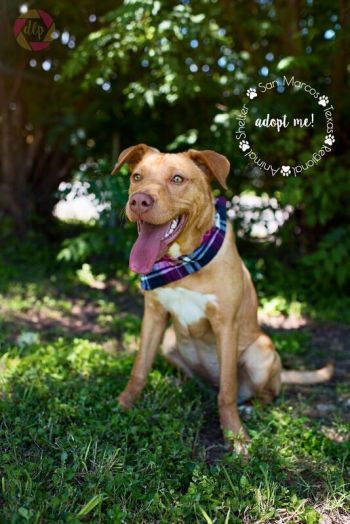 Recommended Pets
Recommended Pets