Main Content
Our Mission
Physical address: 189 Lee Road, Shohola, PA 18458

Mailing address: P.O. Box 255 Milford PA 18337



570.296.7654

Email us at: pikecountyhs@gmail.com



Hours of Operation:

Tuesday - Friday 12-3

Saturday and Sunday 12-4

Closed Mondays



Please call the shelter to inquire about pets for adoption, to make a drop off appointment, or to see if a particular pet is available. Thanks!

IMPORTANT! Please always make sure to call the shelter during inclement weather before visiting to make sure we are open.         


The Pike County Humane Society is a safe haven for pets located in Pike County PA.  While we serve Pike County primarily, we provide shelter to animals from all over Northeastern PA.  We work with several other sheltering organizations to ensure animals are given the best opportunity to a forever home.  


Our shelter is unique and innovative.  Our animals live in
Adoption Policy
Adoption is as easy as falling in love.  Visit our shelter or one of our many events and meet your new best friend!  Please contact the shelter for more details. 570-296-7654


Visit our web page at http://www.pikecountyhs.blogspot.com/


Physical address: 189 Lee Road, Shohola, PA 18458

Mailing address: P.O. Box 255 Milford, PA 18337



570.296.7654

Email us at: pikecountyhs@gmail.com



Hours of Operation:

Tuesday - Friday 12-3

Saturday and Sunday 12-4


Closed on Mondays






Please call the shelter to inquire about pets for adoption or to make a drop off appointment, or to see if a particular pet is available. Thanks!

IMPORTANT! Please always make sure to call the shelter during inclement weather before visiting to make sure we are open.
| day | hours |
| --- | --- |
| Monday | closed |
| Tuesday | 12-3 |
| Wednesday | 12-3 |
| Thursday | 12-3 |
| Friday | 12-3 |
| Saturday | 12-4 |
| Sunday | 12-4 |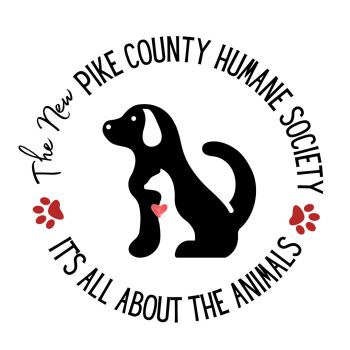 Recommended Pets
Recommended Pets