Main Content
Our Mission
Since our founding in 1912, the Worcester Animal Rescue League (WARL) has been dedicated to the care of the animals who provide so much for their human companions.

Founded initially by a group of women determined to save overworked and abused farm horses, WARL's services have expanded and changed to protect, care, and love our cats and dogs throughout Central Massachusetts. Our staff and volunteers are dedicated champions to this cause and act as caretakers for the animals and educators to their human counterparts. We also work with foster homes, rescue groups, and other shelters nationwide to place animals in the best possible environment.

Without your support, however, nothing we do would be possible. WARL is a non-profit organization and your donations of money, time, supplies, homes, and love are vital to our cause and the lives of the animals in our care. Our sincerest thanks.
Adoption Policy
Visit Worcester Animal Rescue League in Central MA and find a lifelong companion. Worcester Animal Rescue League is committed to making adoption a success for both the adopter and the animal. Your safety and the safety, happiness, and well-being of our shelter animals are our top priority.

When you are ready to adopt, you will receive your adoption folder, where we've enclosed tips, tricks, and solutions to the most common issues people face with new pets. Feel free to call the shelter at 508-853-0030 or email us with any questions!

WARL Adoption Fees
Kittens under 1 year of age: $195
Cats between 1 to 10 years of age: $145
Cats over 10 years of age: $50
Puppies under 1 year of age: $350
Dogs between 1 to 10 years of age: $225
Dogs over 10 years of age: $100
WARL also has a Senior for Senior Program. The adoption fee is waived for a senior citizen adopting an animal over 10 years old.

What's Included in the Fees?

Adoption Fees are non-refundable; they are the cost of caring for an animal in our shelter. Adoption Fees include these estimated costs:

Spaying and neutering: $200-$400
Dogs are microchipped: $35
Cats are tested for leukemia and FIV: $35
Dogs are tested for heartworm: $25
Age appropriate vaccines: $50
Fecal testing for parasites: $25
Deworming for parasites: $20
Dogs receive a collar and leash: $25
Cats receive a cat carrier: $10
Veterinary exam(s) while at the shelter: $50
Included in the adoption fee is a free 30-day trial of Shelter Care pet insurance. You can decide at the end of a month if you wish to continue the insurance.

Occasionally there are discounted rates for adult animals that have been in the shelter for many months or for bonded pairs that must be adopted together.

WARL Adoption Hours
Sunday through Saturday, Noon to 4 pm.

Adoptions are typically a same-day process unless the adopter places a 24-hour hold* on the pet. You can expedite the adoption process by bringing your lease, and landlord's phone number (if applicable) when you come to the shelter. If you own the property, you may be asked to bring in a mortgage statement as proof of home ownership.

It's crucial that you bring all family members or roommates to meet the animal at the shelter. If you're adopting another dog, bring your current dog to the shelter to meet the possible new one.

*What is the 24-hour hold?
You can put a 24-hour hold on an animal while you round up family members, roommates or just to make arrangements to take the animal home. You have to request the hold in person; you can't do it over the phone. If you adopt the animal, the $25 hold fee is deducted from the adoption fee. If you decide against adopting that animal, the fee will not be returned.

Adopt Responsibly

Falling in love with an animal, at first sight, is easy, and with any relationship, it will take work. Tell us about your lifestyle and what you want in a pet and let WARL's experienced staff help you choose the best pet for you.

What kinds of dogs do you have?

Dogs are individuals and only a small percentage of their genetics dictate their physical appearance. At WARL, we do our best to identify what breed we believe they resemble the most, however, unless an animal is surrendered with a Pedigree, identifying the breed is the tip of the iceberg.
| day | hours |
| --- | --- |
| Monday | 12 - 4 PM |
| Tuesday | 12 - 4 PM |
| Wednesday | 12 - 4 PM |
| Thursday | 12 - 4 PM |
| Friday | 12 - 4 PM |
| Saturday | 12 - 4 PM |
| Sunday | 12 - 4 PM |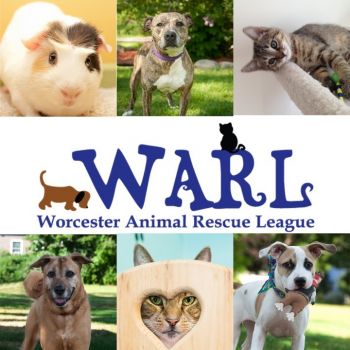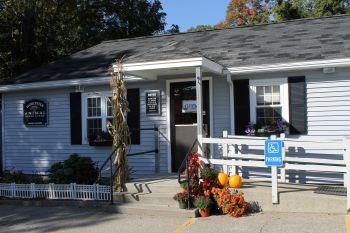 Recommended Pets
Recommended Pets