Main Content
Our Mission
Most of the time, the dogs are housed at Lucky Dog Retreat, a daycare, boarding and training facility on Indy's northeast corner. Our mission is to take dogs off the rescue list from local open admission shelters such as Indianapolis Animal Care and Services and Jahnson County Animal Control. Many of our dogs are on the rescue list because they've been injured, most often hit by a car and the owners couldn't afford care so they surrendered them to animal control.


 


 
Adoption Policy
Our only 'deal breaker' policy is that the dog is an inside dog, and part of the family. We prefer a physical fence, but will explore options. Some dogs need a fence, and some could do with walks, daycare and playtime at the park.

Please fill out an application at www.ldrrescue.org - it doesn't commit you to anything. Once we receive an application, we pre-screen it and if all is good, we'll contact you to set up a meeting. If you contact us without an app, it will slow down the process. Some of our dogs are in foster care and we have an adoption coordinator. Only applications get forwarded on to our foster parents and coordinator.

If you already have a dog and would like them to meet the dog you are interested in, we're happy to accommodate that. Please bring a copy of your dog's current vaccinations.
  
Requirements for adoption are simply that we want the dog to be an inside dog, loved and a part of the family. Our adoption fee is $150.00. Sometimes less for senior dogs.
 
Most of the time, the age and breeds of our dogs are the best guesses of ours, the intake facility and our vet staff. The dogs are crated overnight and during lunch time. We cannot appropriately test for the dog's compatibility with kids, cats or other livestock. Many times, we're asked if they are house broken. We let them outside several times a day. Adult dogs typically want to go outside - it's up to new family to keep them on a routine and build the communication on how to get outside.

All dogs adopted from us are eligible for a $2.00 daycare discount and 20% off Manners Training Classes. Our dogs for adoption are spayed / neutered, current on vaccinations, heartworm tested and current on heartworm medications.

Thank you for looking to rescue a dog - there are so many in need.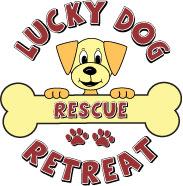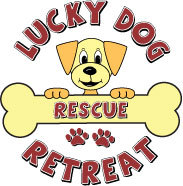 Recommended Pets
Recommended Pets