Main Content
Our Mission
Join the GypsyCats Adoption Drive, and help Sharon retire at 79!

Since 1984, "Women Making History" awards are given to honor Kingman-area women who have made a sustaining contribution to their community. This year's winner in the category of Public Service is Sharon Henry, Owner/Operator of Gypsy Cats and founder of Low-Cost Spay & Neuter in Kingman.

Gypsy Cats has the biggest selection in town, and the prettiest cats, too! Tax-deductible donations of cat and dog food are gratefully accepted.  Volunteers are sought for petting, feeding, cleaning, and for staffing the Gypsy Cats Thrift Store next door.
Adoption Policy
Adoption fees apply.  For most cats, the regular fee is $55.

Homes must be approved and all cats MUST be indoor pets.

We are located at:

1520 Northern Ave
Kingman AZ  86409
The pink two-story house next to the Rainbow Diner, 2 blocks off Stockton Hill Road.

Call first for an appointment, and for inquiries:  928-279-1999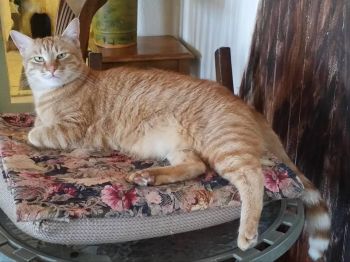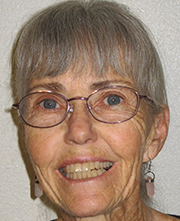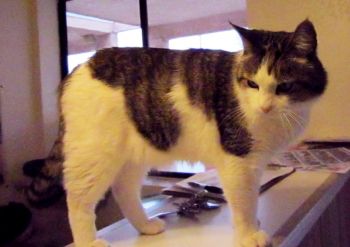 Recommended Pets
Recommended Pets