Main Content
Adoption Policy
Animal Contract Agreement
First and foremost, we are looking for good, permanent homes for our animals and have the right to
refuse placement of any animal, for any reason. Please consider the time and money required to own a
pet.
1. You must be 18 years of age or older to adopt.
2. Household members are required to meet the animal during the adoption process.
3. No Animal will be adopted with the intention to gift to another person.
4. I understand that I must provide either written or verbal approval from my landlord before the
adoption can be completed.

5. I understand that I am entering into a binding contract between myself and the Town of Pinedale for
adoption of an animal. I have read this entire contract carefully before signing it.
6. I agree that this animal is being adopted as a pet. He/She will be maintained in accordance with
Pinedale, Wyoming Municipal Code whether it is a dog, cat, or other animal.
7. If I can no longer keep the animal, I will notify Town of Pinedale-Animal Control immediately and will
work with Town of Pinedale to return the animal. However, I understand that the adoption fee is NON-
REFUNDABLE.
8. I understand that the Town of Pinedale may reclaim the animal if any of the above conditions are not
being met. I understand that I will be liable for any fees and cost incurred by the Town of Pinedale
arising out of the enforcement of this contract.
9. I understand that the Town of Pinedale is not making any representations or warranties about the
animal's temperament or behavior. I acknowledge and agree that the Town of Pinedale is not
responsible for any injury, damage, or harm caused by the animal and I hereby release the Town of
Pinedale from any, and all liability for any injury, damage, harm, expense or liability I incur in relation to
adopting this animal. I also agree to indemnify the Town of Pinedale from any and all such claims and to
pay, without limitation, any costs related to such injury, damage, or liability including, in the case of
litigation, any attorneys' fees incurred by Town of Pinedale in its defense.
10. I understand that the NON-REFUNDABLE adoption fee is $__________ for this animal.
11. This contract is intended to be a complete statement of understanding between the Town of
Pinedale and myself. This contract may not be modified, except in writing, and signed by both parties.
12. My animals are up-to-date on vaccinations and veterinary care.
| day | hours |
| --- | --- |
| Monday | 8-5pm |
| Tuesday | 8-5pm |
| Wednesday | 8-5pm |
| Thursday | 8-5pm |
| Friday | 8-5pm |
| Saturday | - |
| Sunday | - |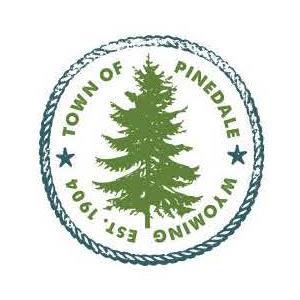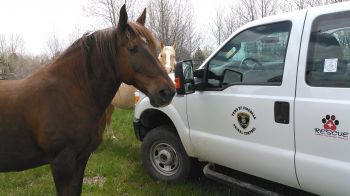 Recommended Pets
Recommended Pets