Main Content
Our Mission
ATTENTION: MIT LIEBE NEEDS FOSTERS URGENTLY...

All MLGSDR dogs are placed in a foster home for no less than three weeks. During that three week period, the foster home is expected to teach the dog basic manners, as well as work on socialization, obedience and housebreaking (if needed).

Fostering costs you nothing. MLGDR pays for all food, supplements, and vet care the dogs require while staying in your home.

Visit our website to review the Foster Guidelines, answer any questions you may have, and to fill out the Foster Application: https://petstablished.com/foster_form/28101/generic

HOW YOU CAN HELP?

- Save aluminum cans
- Use www.smile.amazon.com and attribute your donation to Mit Liebe GSDR
- Use the WOOFTRAX app each time you walk your dog and attribute the donation to Mit Liebe GSDR
- Support MLGSDR at local events and bake sales
Adoption Policy
All MLGSDR rescues are given a thorough check-up by our vet, including heartworm and parasite testing, spayed/neutered, micro-chipped, vaccinated and administered a daily joint supplement and monthly heartworm preventative. They are then placed in foster care for at least (3) weeks, taught basic obedience and manners and socialized before they are available for adoption.

Cost to Adopt:
- 0-11 months: $375
- 1 year- 7 years = $325
- 8+ years = $250

All adopters are required to complete a basic obedience class with their new dog as stated in the adoption contract.

Fill out an adoption application here: https://petstablished.com/adoption_form/28001/generic

We host a variety of events throughout the year including brat fry's, pet expo's, photos with Santa & the Easter Bunny, craft shows and bake sales. If interested in volunteering contact mitliebegsdr@gmail.com and let us know you're interested.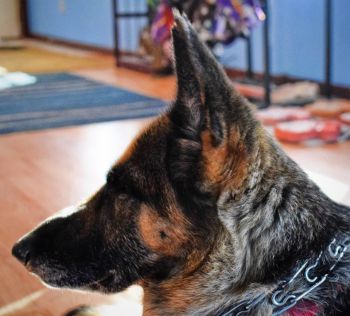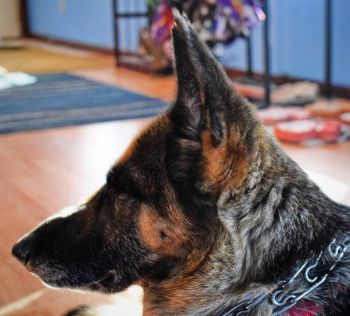 Recommended Pets
Recommended Pets