Main Content
Our Mission
Lone Star Sanctuary for Animals

4200 N. Fairgrounds Road

Midland, TX 79705

Phone: (432) 683-7387

Fax: (432) 682-5032

email: lonestarsanctuary@yahoo.com





Our Mission of "Saving and Changing Lives" will be accomplished by our providing a compassionate, caring and professional sanctuary for the protection of homeless or abused animals, and placing those animals in permanent loving homes where they will be cared for and loved for the remainder of their lives.


Our Commitment is to care for the animals until they are placed with permanent loving homes. We will strive to educate the community about proper care and handling of animals and the importance of spaying/neutering to control the animal population.
Adoption Policy
Please call the shelter at 432-683-7387 for any questions you have regarding our adoption process. All of the animals we adopt are spayed/neutered, fully vaccinated (Parvo/Distemper, Bordetella and Rabies for dogs, Feline Distemper, Leukemia and Rabies for cats), micro-chipped and registered with the microchip. In addition, we also flea and tick treat once monthly, as well as deworm each animal monthly. Our adoption donation is only $100! Please note that if you are wanting to adopt a kitten under the age of 6 months that has not yet been spayed or neutered you must live in Midland County to adopt.

Due to us being a forever home for our animals as well as for us to be able to do a yard check, you must live with in a 45 minute radius of the shelter.

Everyone in the home must come out and meet the animal prior to filling out the application on any pet. If you are adopting a dog and have other dogs at home, they must also come out to meet.

If you rent, you must provide proof that pet deposit has been paid and that they will allow the animal.

Once all criteria has been meet, the application can be filled out. There is a 24 hour hold process which gives the adopter time to make sure this is the right decision and the staff to review the application. You will receive a call the next business day at 1 pm to let you know if you are approved or denied.



We are located at 4200 N Fairgrounds Rd in Midland, Texas. We are just South of Loop 250 across from Hogan Golf Course. We are open from 1-5pm daily, 6 days a week. We are closed on Thursdays.
| day | hours |
| --- | --- |
| Monday | 1:00 pm - 5:00 pm |
| Tuesday | 1:00 pm - 5:00 pm |
| Wednesday | 1:00 pm - 5:00 pm |
| Thursday | - |
| Friday | 1:00 pm - 5:00 pm |
| Saturday | 1:00 pm - 5:00 pm |
| Sunday | 1:00 pm - 5:00 pm |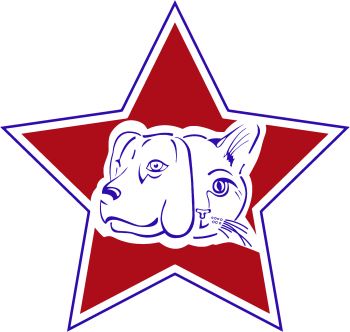 Recommended Pets
Recommended Pets