Main Content
Our Mission
ABOUT US
League City Animal Care is here to serve our community and provide a safe and nurturing environment for each animal that comes through our doors. We are the only municipal no-kill animal shelter in Galveston County.

Our services range from stray animal intake and medical treatment to training programs and humane education. We also provide animal protection services, including animal welfare checks, noise complaints, injured wildlife calls, and more. Our Animal Protection Officers serve to protect both human and animal life.

LCAC is able to provide animals with quality care because of our dedicated staff and a community that is committed to supporting us by volunteering, adopting, and donating.

MISSION STATEMENT
Our mission is to provide humane education to the public, promote responsible pet ownership and humane treatment of all animals, dedicate compassionate care to animals and find homes for homeless animals while working to support public safety through the enforcement of city ordinances and state laws pertaining to animals and the welfare of the citizens of League City.

CORE VALUES
Innovative - Solving "Unsolvable" Problems
We reject the belief that killing pets is inevitable, so we innovate to find lifesaving solutions. We continue to save lives by following the leaders of the No Kill movement and we are constantly pursuing best practices in lifesaving sheltering. We strive to build a better machine than the killing one.

Inclusive - People are the Solution, Not the Problem
We meet volunteers, adopters, fosters, donors, advocates, shelters, and our community where they are, because we recognize that the vast majority of people are good. We strive for educating and understanding versus judgement and exclusivity.

Driven - No-Kill Now
It is our obligation to overcome the obstacles to lifesaving, and we are driven to find measurable, attainable solutions to shelter killing as fast as humanly possible. The only way to stop the killing is to actually stop the killing, and we must diligently measure our actions against the outcomes of kill rates. We will not allow ourselves to be deterred or distracted from saving lives by the outspoken few that choose to focus on the negative. We share our data and resources to help fight for No Kill.

Resourceful - Perfect is the Enemy of Lifesaving
Until pets are not at risk of death in shelters, we will never insist on buying new, wasting assets, using only paid staff, or relying solely on transfer. We rely on ourselves, our community, and the resources around us to save lives who have nothing else.

Respectful - Respect Life
We pride ourselves on the respect, value, and love we give to each individual animal and balance that with respect we give to pets as a whole group. We strive to extend that to each individual human, no matter the circumstances, and to the whole world we live in.
Adoption Policy
We are open for Pet Adoptions Tuesday-Thursday from 10 a.m. to 6 p.m. and Friday- Saturday from 10 a.m. to 5 p.m. We are closed on Sundays and Mondays. Please note that animal adoptions are completed on a first come, first served basis.

How to Adopt:
Is the pet you are interested in at our shelter?

Step 1 - Visit the Shelter
Start the process by visiting League City Animal Care to meet your potential new furry family member in person! Be prepared to spend some time with the pets in our care. We want to ensure we are helping you make a great match! (Map, Hours, & Directions: https://www.leaguecitytx.gov/3926/Contact-Us)
Step 2 - Complete the Survey
Once you have decided which pet will be a great fit for your family, we'll have you complete a simple Adoption Survey onsite.
Step 3 - Complete Your Adoption
Staff will review your survey and provide you with any information you may need about your new furry friend.
Step 4 - Pay Your Adoption Fee
We now only accept credit/debit cards for adoption fee payments. You will complete your adoption right from your phone with a secure Mobile Checkout (https://drive.google.com/file/d/1rMhyCsEOVqIXNQfok72WKI_lRnlfiB8l/view)! (View adoption fees and promotions: https://www.leaguecitytx.gov/3892/Adoption-Fees)
Step 5 - Bring Home Your New Pet
Head home with your new best friend! We strongly recommend bringing your own travel carrier or kennel and/or a leash for your new pet. We may be able to provide a cardboard carrier for cats and a leash for dogs when available.
Have questions?
Check out the "What to expect" section of our website (https://www.leaguecitytx.gov/3891/Adopt), then email us at AdoptAPet@LeagueCityTX.gov if your question was not answered there!

Is the pet you are interested in currently in a Foster Home or at an Offsite Adoption location?

Step 1 - Send an email:
Email FosterAPet@LeagueCityTX.gov with the name and animal ID of the pet you are interested in.
Step 2 - Learn more:
We will connect you with the foster caregiver through email so that you can learn more about the pet's personality! Please allow at least 48 hours for the foster caregiver to reach out.
Step 3 - Complete your adoption:
Found your purrfect match? The foster caregiver will provide next steps and notify us that you are moving forward with the adoption. Please plan to come to League City Animal Care to complete the adoption process once approved. (View adoption fees and promotions: https://www.leaguecitytx.gov/3892/Adoption-Fees)
| day | hours |
| --- | --- |
| Monday | Closed |
| Tuesday | 10am-6pm |
| Wednesday | 10am-6pm |
| Thursday | 10am-6pm |
| Friday | 10am-5pm |
| Saturday | 10am-5pm |
| Sunday | Closed |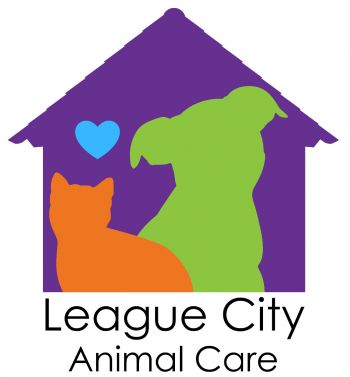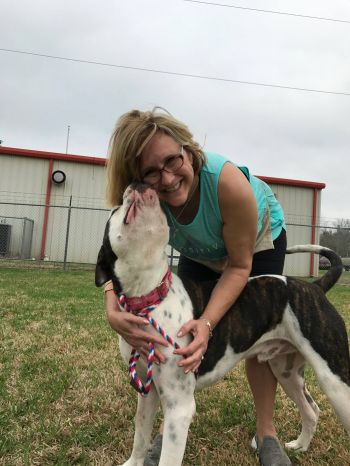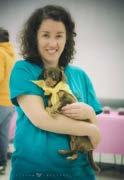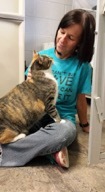 Recommended Pets
Recommended Pets