Main Content
Our Mission
Kool Kats & Kanines is very much in need of donations. If you wish to make Kool Kats & Kanines a recipient of your generous giving, any amount is greatly appreciated. You can send a check or money order to: Kool Kats & Kanines. 296 HCR 1364 Hillsboro, Texas 76645. 

We are a 501C3 and our goals include: 1) rescue and finding forever families for animals in need and 2) educating the public on the importance of spay or neutering their pets, feral cat trap/neuter/release programs available in our area and, finally, proper care for their pets.
Adoption Policy
Our adoption starts with an application, which is then reviewed by our Board. We are all about making good matches rather than high turn over. Once you are approved, we make an appointment for a meet and greet, deliver the pet to your home, and help with the transition. Our adoption fee covers, at a minimum, a fecal exam, a heart worm test for dogs, age appropriate shots, a spay or neuter, a vet exam, flea and tick preventative, heart worm prevention and a teeth cleaning in older pets. Many of our animals are micro-chipped. Our adoption fees are $250 for mixed breed. If adoption fee is less it will be mentioned on dog's adoption posting.  Purebred dog adoption fees are determined by the Board of Directors. Payment accepted by cash or check only. We do not accept credit or debit cards.

Application located by coping and pasting the below URL or go to Kool Kats and Kanines Facebook under Photos/Albums.
| day | hours |
| --- | --- |
| Monday | 10:00-AM -7:00 PM |
| Tuesday | 10:00-AM -7:00 PM |
| Wednesday | 10:00-AM -7:00 PM |
| Thursday | 10:00-AM -7:00 PM |
| Friday | 10:00-AM -7:00 PM |
| Saturday | 10:00-AM -7:00 PM |
| Sunday | 1:00 PM - 4:00 PM |

By appointment only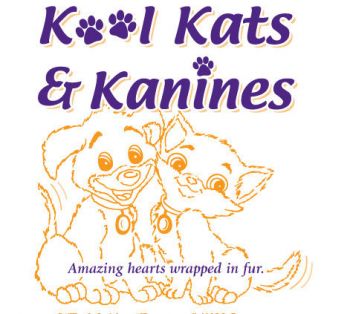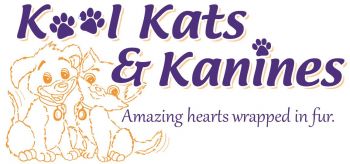 Recommended Pets
Recommended Pets