Main Content
Our Mission
If you have further questions, please email animal.web@williamsoncounty-tn.gov

WISH LIST 
Visit our Amazon wishlist at: https://amzn.to/3afZlmQ

General items:

KMR Kitten formula 
Clumping cat litter
Medium and Large Collars and Leashes
Miracle Nipples
XL Kongs 
Puppy milk (dry preferred) 
gallon size ziplock bags  
collapsible metal pet crates - 36"' 42", or 48"
Adoption Policy
All potential adopters must be interviewed by our staff or a volunteer adoption counselor.
During this interview, you will answer simple questions about:

The type of pet you want
Your plans for caring for the pet
Current veterinarian
Property owner status
Rental status and landlord contact, etc.

By law, all other pets in the home must be current on vaccinations, and all adopters must present a state ID or proof of residency to adopt. A home visit or meet and greet with other family pets may also be required.

Visiting with Pets
Once an adoption questionnaire is completed, you may request that a volunteer or staff member remove an adoptable pet from a kennel for a visit. Please do not take an animal out of its kennel or cage on your own. There are puppy and kitten visitation rooms inside the shelter, an outdoor cat patio, outdoor visitation pens and walking trails available for your visit.

We encourage all adopters to spend a substantial amount of time with any potential new pet. The shelter is a very high energy environment and can be stressful for pets. Pet behavior in the shelter, especially with dogs, is not always indicative of a pet's true personality. We strongly recommend and in some cases require a meet and greet at the shelter if you already have a dog at home.

We encourage a good, quiet visit outside on one of our benches or in a play area. Adoption counselors and volunteers who work with our pets daily on leash walking and socialization will work with you to help find that perfect pet, but bear in mind that this may often require more than one visit.

Finalizing Your Adoption
Our agency accepts cash, checks (with ID), debit cards and credit cards (requires small processing fee). Payment is required before leaving the shelter.

Most pets can be taken home as soon as adoption paperwork and transactions are completed. However, if the mandatory spay/neuter has not been completed, we may keep your pet a few days to complete that surgery. If your pet is too young for the spay/neuter, we will contract with you for a return visit for the surgery, and retain a deposit until it is completed. Each adopter receives a take-home bag with toys, treats and information help acclimate your pet to your home.

View the complete list of fees for more information.

Immunizations
If your pet has not completed any cycle of vaccinations due to age, you will be given a complete medical record and instructed to contact your veterinarian for completion of shots at your own expense. Pets may not be brought to the shelter for shots or exams after adoption.

Families & Children
Because adopting an animal is a family decision, please bring your whole family. All children must be accompanied by parents while in the shelter. Children should be quiet, calm and respectful of pets and their spaces at all times. Please don't allow your children to poke or prod the pets, feed them, open any kennels, or stick their fingers into kennels. The child must be at least 14 to hold the leash at WCAC. That is true whether the child is with an adopter or with a volunteer.

Military & First Responders
Active duty service members, honorably discharged veterans, and first responders are eligible to adopt at a discounted fee of $25. Please bring proof of status. (Adopters must meet all other shelter requirements.)

Browsers
Not quite ready for a pet? Just looking? Please check in with our staff before entering the kennels. No pets may be removed from kennels until you complete an adoption questionnaire. We can keep it on file for future use, and even put the type of pet you are looking for in our "want" file.
| day | hours |
| --- | --- |
| Monday | 10am-6pm |
| Tuesday | 10am-6pm |
| Wednesday | 10am-6pm |
| Thursday | 10am-6pm |
| Friday | 10am-6pm |
| Saturday | 11am-3pm |
| Sunday | closed |

By appointment only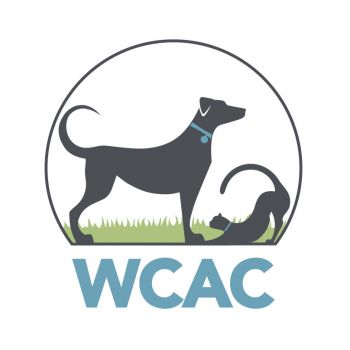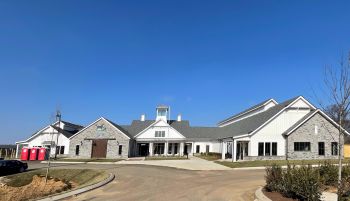 Recommended Pets
Recommended Pets