Main Content
Our Mission
Please take the time to fully read my adoption policies.

July 2022 update: URGENT - FOSTER HOMES NEEDED!! Please contact feline.felicity@gmail.com if you are in the Cookeville/Algood, TN area and can help. Thank you.
Adoption Policy
At Feline Felicity, established in 1988, all cats & kittens are examined by a veterinarian, tested for Feline Leukemia & Feline Immunodeficiency Virus, external & internal parasite free, FVRCP & Rabies vaccinated appropriately for their age, spayed or neutered, & microchipped prior to being adopted out into new homes. Rest assured you will be given a health record for your pet with all services & dates provided. I, Tana Taylor, founder of Feline Felicity, have worked in veterinary clinics for over 30 years. I NEVER adopt out an unaltered cat because compliance for spaying & neutering is, unfortunately, very low. "Oops litters" are NOT ok! When one has been in rescue, animal control, shelter, humane association, spay/neuter, TNR, or vet business well over a decade, one becomes painfully aware of the overpopulation problem resulting in too few adoptions & definitely too many euthanasias. As a result, I composed this signature for my personal e-mails: "Each & every birth of a cat or dog adds to the overpopulation problem. For every single kitten or puppy you allow to be born & find a home, KNOW that one who was already waiting at a pound or shelter is euthanized because no one adopted it. For their sake, SPAY & NEUTER! (Cats definitely before 5 months old!!) PLEASE! IT MATTERS!"

Feline Felicity is basically one person so can typically only manage local home visits & adoption approvals. After a minimal two week trial period, if all goes well, I will arrange for the microchip information to be transferred. It is urgently important that you immediately go to microchip website, provide all your personal contact information &, just as importantly, always keep any changes up to date as that is your best insurance for being reunited with a lost pet. One other thing, the NO CHILDREN recommendation is because I do not have any children in my household, so the kitties are NOT used to them at all. PLEASE read individual stories for the kitties to learn more about their individual personalities & how well they may adapt.

Please note that all of my felines are adults ranging from 4-5 years to several seniors. Very unfortunately, unless homes are found for some of my current rescues (about 40 to choose from!!), I will not ever have ANY room to take in new felines ... including baby kittens ... indefinitely. I was diagnosed with cancer in June of 2018, & ideally, I need to decrease the number of cats for whom I am caring! E-mails & phone calls are typically people wanting me to take in more cats, which I absolutely cannot do under any circumstances. PLEASE CONSIDER ADOPTING SOMETHING OTHER THAN A BABY. PLEASE ALSO REALIZE IT IS THE INDIVIDUAL PERSONALITY OF THE CAT & HOW IT FITS IN WITH YOU & YOUR HOUSEHOLD (other people & animals) THAT MATTERS MOST, NOT gender or color/pattern or length of hair. My feline rescues have had services that would normally cost over $300-600 (minimally!) at a full service vet already done, The adoption fee remains EXTREMELY minimal compared to my financial investment in all of them.

You may "fall in love" with a kitty & its story & "know" you want it just from what you see & read on here. However, you may e-mail to set up an appointment to meet the feline(s) prior to making a decision on which one(s) to consider for adoption. WHEN YOU CONTACT VIA EMAIL, PLEASE MAKE SURE TO TELL ME ABOUT YOU, YOUR PREVIOUS FELINE EXPERIENCE, & YOUR SPECIFIC SITUATION -- WHERE YOU LIVE, OTHER PEOPLE & ANIMALS IN HOME, & WHAT KITTY LIFE WITH YOU WOULD BE LIKE on a daily basis. There is a minimum adoption fee of $75 each, payable in cash. I will sometimes discount if more than one are adopted together. (Due to previous incidences of checks written on closed accounts, insufficient funds, or stopped payments, Feline Felicity no longer accepts checks.) This fee will continue to provide maintenance (food, litter, etc.) & veterinary care for the other cats & kittens that are being housed at Feline Felicity. You will be required to complete a detailed questionnaire & adoption contract which must be approved by Tana Taylor prior to adopting a pet. Part of this approval process does include a home visit prior to the final step of me personally delivering the feline to you at its new home.

Here at Feline Felicity, these cats are housed strictly indoors, & have only cohabited with other felines & me, an adult woman in a fairly quiet, consistent, & settled environment. For that reason, I do not think the majority of them would do well with children less than twelve years old, in general, although I am sure there are some exceptions. The cats' only exposure to dogs are my three K9 mix rescues, weighing 45-60 pounds, who are typically feline-friendly & very well behaved around cats & kittens. In that regard, some of the cats would more than likely adapt to dogs while others probably would not. Please realize that all cats have individual personalities, & their adjustment time to new people & environments may vary greatly.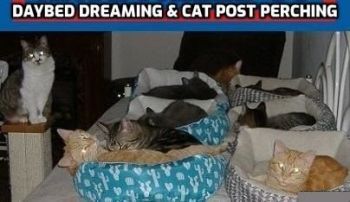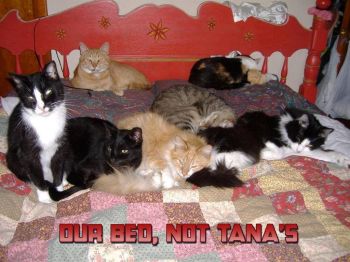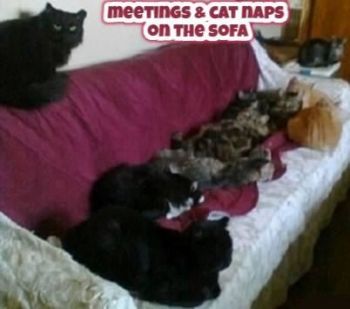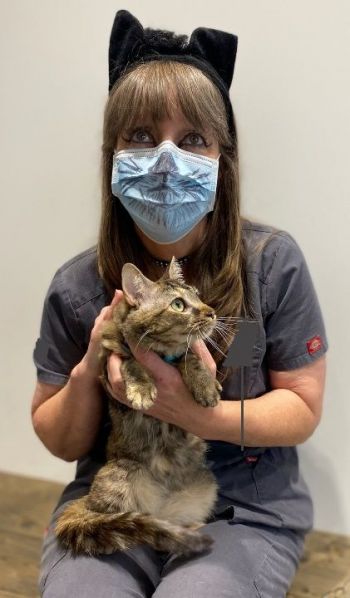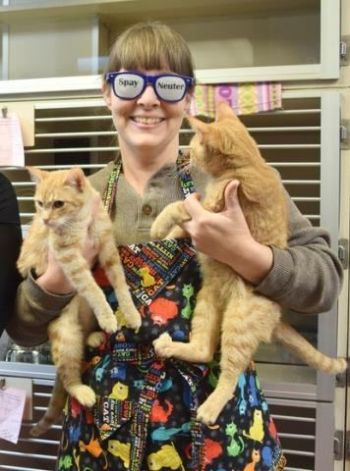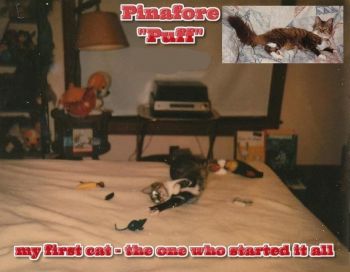 Recommended Pets
Recommended Pets