Main Content
Adoption Policy
These rules then are from our experience in placing pets in the best life-long homes.

1. The named applicant must be the person who will be the owner and primary caretaker of the cat, i.e. an applicant cannot apply for a cat to give to someone else who lives in a different location. All other residents of the home must be in agreement on adopting the cat.

2. Applicants must provide proof of homeownership or consent from the homeowner/landlord to own a pet.

3. Applicants must be at least 21 years old.


As of 2020, ALL applicants must list a co-applicant willing to assume responsibility for the pet should the applicant be unable to do so.

4. Applicants must have vet records showing ALL current and previous pets were given regular and appropriate vet care, including vet exams and vaccinations at least every three years for cats.
PA requires all pet cats to be kept up to date on rabies vaccinations, including indoor-only cats.
All current and previous cats and dogs must have been spayed or neutered unless they are AKC/CFA registered show animals.

5. Our preferred adoption area is within 1 hour's drive from Kennett Square PA 19348 so applicants are able to visit the Cafe or foster homes easily to meet the cats before adopting.

6. Young kittens will only be considered for homes that will take 2 kittens together, already have another young cat, and do not have young children who have not lived with a cat before.

This lengthy process ensures that our animals are placed in an appropriate forever home - a suitable match for each family and an environment in which the animal can thrive and grow. Each application is reviewed on an individual basis, but we reserve the right to use our judgment in declining any application that does not match our criteria and experience.

Step 1 Complete the Application
Please read our Adoption Policies BEFORE completing your application (Forms/Applications on the menu). If you do not meet our minimum criterion, your application will not be processed. ALL applicants must complete an application, and ALL questions on the application must be completely answered before we will begin processing your application. The information contained on the application is kept strictly confidential and used solely by TreeTops Representatives to determine adoption eligibility.

Step 2 Application Review
The application is pre-screened by Treetops volunteers and staff to check whether it meets the general adoption policy criteria and any additional conditions required for the particular animal applied for. Applicants may be contacted to provide additional information or explanations missing from the application. If it is determined that the application meets the criteria, veterinary and personal references WILL be checked. Applicants should have notified all references and given them permission to answer questions asked by TreeTops representatives. If the representative determines, in his/her sole discretion, that the application does not fit our criteria for any of our animals, the application will be declined. If the representative determines that your home is not a good fit for the animal you have applied for, you may be contacted regarding other animals that more closely match your interests, lifestyle, and family environment, or referred to a different adoption agency.

Step 3 Interview
If the application has been approved, the applicant will be put in touch with the foster parent or directed to the Treetops Kitty Cafe by email. While visiting the cat, this is the time to ask and answer any questions or concerns to ensure it's a good fit. If either the applicant or a TreeTops representative determines that this is not a suitable match, you may be contacted regarding other animals that more closely match your interests, life style, and family environment or referred to a different adoption agency.


Step 4 Adoption
If all previous steps have been completed successfully, the applicant and the TreeTops representative will sign a contract listing the conditions of adoption (for example, the animal will be kept up to date on all shots and medical care, etc). The contract also states that if the applicant is unable or unwilling to fulfill the terms of the contract, and cannot keep or properly care for the animal, TreeTops Animal Rescue must be contacted to allow us to find it a new home.

Payment of the adoption fee in full must be made at this time. This fee is needed to help recover some of the costs that TreeTops Animal Rescue incurs while rescuing the animal from the shelter, fostering them in our homes, and providing them with excellent medical care, and to allow us to continue to rescue other animals. On average, the actual cost of caring for an animal is well above this fee.
| day | hours |
| --- | --- |
| Monday | - |
| Tuesday | 11-4 |
| Wednesday | 11-4 |
| Thursday | 11-4 |
| Friday | 11-4 |
| Saturday | 11-4 |
| Sunday | - |

By appointment only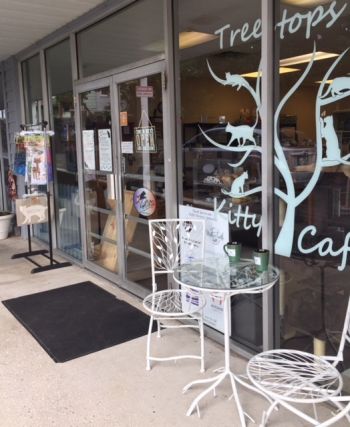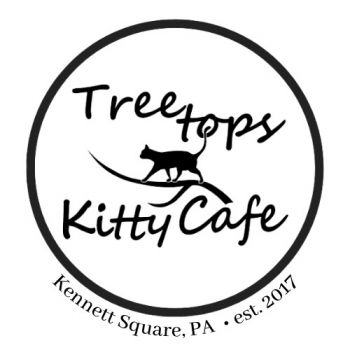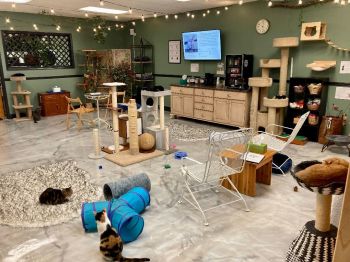 Recommended Pets
Recommended Pets