Main Content
Our Mission
Officially, Stray Cat Blues, Inc. is a no-kill, non-profit 501(c)(3) organization providing rescue and placement to stray and feral cats. Personally, SCB is a small group of dedicated volunteers who work tirelessly to find loving, life-long homes for stray and abandoned cats. We are professional in our practices, but we are emotional on the subject of homeless cats, and the ways in which we humans can work to prevent this epidemic of strays.

Stray Cat Blues actively works to recruit permanent homes for the stray cats in our program. All the animals are screened for FeLV and FIV, vaccinated, sterilized and wormed when they first come to us. Healthy, adoptable cats are then housed through our network of foster homes. Our kittens and cats are exposed to the pet-loving public at our 2 Petsmart adoption cage locations to facilitate adoptions and to provide visibility for the organization.

For additional information please visit our website www.straycatblues.org where you can find additional information about adopting, Trap Neuter Return, helpful resources, and news about our group.
Adoption Policy
Many of our adoptable cats can be seen at our PetSmart North Wales and PetSmart Collegeville adoption cage locations. Other cats still in foster homes can be seen through special arrangements with the foster caretakers. We are happy to respond to requests for information via phone or e-mail and will provide as much information as we can about the personalities and backgrounds of cats in which a potential adopter has interest. Please submit an adoption application by clicking on the link on this page.
 
Also, please note that our primary adoption efforts are focused in Montgomery and Bucks counties (Pennsylvania); but we will occasionally, and on a case-by-case basis, make placements in Chester, Delaware and Philadelphia counties and surrounding areas.
 
Interested parties are required to complete a brief adoption application (link provided on this page). This application serves us twofold. First, it allows us to assess the sincerity of the applicant through the fact that they took the time to complete the inquiry. Second, the application provides us with a veterinary referral and other pertinent background information.
 
Our Adoption Fees (effective 2/1/2022) -
$130 for a cat up to 1 year old ($260 for a pair of kittens)
$100 for a cat who is between 1 and 7 years old
$70 for a cat who is 7+ years old
(note that applicable PA sales tax is also collected on the above)

The fee helps us to offset the costs of getting a cat ready for adoption. At our PetSmart North Wales/Montgomeryville location, the fee needs to be paid by cash or check or PayPal.  At our PetSmart Collegeville location, the fee can be paid by cash, check, or credit card.
 
Please see our website if you are interested in adopting barn cats. There is a different application for this type of cat
 
All cats adopted from Stray Cat Blues have been spayed/neutered, are litterbox trained, have received age appropriate vaccinations, and have been tested and found negative for FeLV and FIV (unless specifically noted otherwise in their cat listings).  All other necessary vet work has also been done.  When you adopt from us, you receive a tracker form with details of all vet work and care.

If you have additional questions, please email us at petfinderinquiries@straycatblues.org.
| day | hours |
| --- | --- |
| Monday | PetSmart North Wales/Montgomeryville 6:30PM-8:30PM |
| Tuesday | - |
| Wednesday | PetSmart North Wales/Montgomeryville 6:30PM-8:30PM |
| Thursday | - |
| Friday | PetSmart North Wales/Montgomeryville 6:30PM-8:30PM |
| Saturday | PetSmart North Wales/Montgomeryville 11:00AM-4:00PM; PetSmart Collegeville 11:00AM-4:00PM |
| Sunday | PetSmart North Wales /Montgomeryville 11:00AM-4:00PM; PetSmart Collegeville 12:00PM-4:00PM |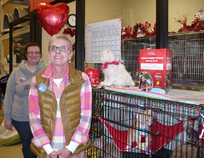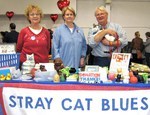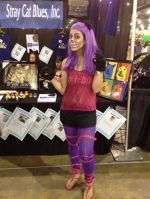 Recommended Pets
Recommended Pets