Main Content
Multnomah County Animal Services
Our Mission
Multnomah County Animal Services (MCAS) is the primary agency responsible for lost pet care, animal abuse investigations and animal rescue in Multnomah County. We also offer dog and cat licensing, lost and found pet services, and animal adoptions through our shelter in Troutdale. MCAS is a division of the Multnomah County Department of Community Services (DCS).
Adoption Policy
ALL ADOPTION APPLICATIONS AND INQUIRIES MUST BE MADE ON ADOPETS.COM (CLICK ADOPTION APPLICATION UNDER LOGO ON THIS PAGE) - adopt.adopets.com/shelter/multnomah-county-animal-services

In-Person Adoption Services Currently Unavailable
All adoptions are being conducted virtually. Due to current staffing levels, In-person adoption services are temporarily unavailable.

Community members aren't able to visit the shelter to browse adoption kennels, but pet adoptions are still available through our online process.

Please check with Community Adoption Partners about visiting with adoptable pets offsite.

VIRTUAL ADOPTION PROCESS

Multnomah County Animal Services (MCAS) is currently conducting adoptions through a virtual process. Community members can submit adoption information forms online, meet with adoption counselors remotely, and schedule an appointment to pick up their adopted pet at the shelter. When submitting an application, please be prepared to pick up your adopted animal within 24 - 48 hours after approval.

HOW VIRTUAL ADOPTIONS WORK

Finding Your Pet

Search for adoptable pets online at multcopets.org.
If you are interested in adopting an available pet, fill out the Adoption Information form. You'll be redirected to the Adopets website to complete the form.

MCAS staff will review the adoption application and contact you for a counseling session.

Adoption Interview

Adoption applications will be processed in order of the time they are received.. Please note, submitting an Adoption Information form for an animal is not a hold or reservation.

Adoption Counselors will contact you to conduct a counseling session over the phone. We will make two (2) attempts to contact you at the phone number you provide on the Adoption Information form. If we are unable to make contact after two attempts, we will move to the next interested adopter.

During the adoption interview, adoption counselors will review behavior and medical history of the animal with you, answer questions, and consult about the pet's needs and transitioning into your home.

If the adoption is approved, you will be able to pay adoption and licensing fees online.

Adoption counselors will schedule a day and time for you to pick up your adopted pet. Please bring a face-mask.

Picking Up Your Adopted Pet

When you arrive at the shelter front door, ring the buzzer for assistance. MCAS staff will welcome you to the adoption meet & greet room to pickup your pet, and any medication or accessories.

Facemasks must be worn at all times while in the building.

Required Supplies

For Cats:
Collar*
License*
Carrier
For Dogs
Collar*
License*
Leash*

Adoption Fees:
Dog adoptions
$300 for puppies under 7 months
$160 for dogs between 7 months and under 6 years
$60 for dogs 6 years and older
Cat adoptions
$150 for kittens under 7 months
$80 for cats between 7 months and under 6 years
$30 for cats 6 years and older
BOGO- Adopt a pair of cats of any age and the second cat (equal or lesser fee) will be half the normal adoption fee. Not applicable with other offers. Consider adopting bonded pairs, or adopt a senior mentor cat for your kitten.

Rabbits or Ferrets: $30
Pocket Pets (Guinea Pigs, Hamsters, Rats, etc): $10
Reptiles & Amphibians: $15
Birds; $15 for domestic birds, $125 for exotic birds

Adoption fees include the following services:
Spay/neuter surgery
First set of vaccinations, including rabies
Health exam at the shelter
Health exam at a vet clinic
Microchip

Please note: Pet license fees are not included in the price of adoption and must be paid separately. You can see our licensing fees at multcopets.org.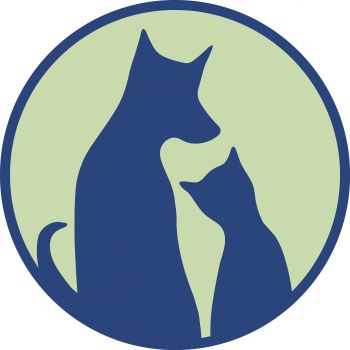 Recommended Pets
Recommended Pets