Main Content
Pawsitive Options 4 Adoption of Lawton-Comanche County Humane Society
Our Mission
The Humane Society operates on tax-deductible donations, membership dues, and fundraisers. Our organization receives NO public funds, and has NO formal affiliation with the Lawton Animal Shelter. We also don't receive any kind of funding from the City of Lawton or from the National Humane Society of the United States.

Our primary mission is to educate the public about the necessity of spaying and neutering their domestic pets, and to assist those individuals who are low income and have limited resources to spay and neuter their companion animals (when funds are available). That is our PRIMARY function.

We NOT primarily a rescue organization because we do not own or operate a shelter. However, we do have animals (cats and dogs) which are available for adoption, that are being kept in local foster homes. All animals are fully vetted to include Feline Leukemia testing for our cats, and heartworm tests & parvo (if necessary) for our dogs. They can be seen here on our Facebook page or on our website. We also have "Communtiy Adoption" folders for both cats and dogs for people in the community who need an outlet to find a new home for their unwanted pets.

The Humane Society DOES NOT have a program to assist people in the community to pay their VET BILLS!!! On occasion we have helped to defer the costs by recommending low cost vets and even assisting in different ways to make the cost more bearable but WE DO NOT PAY VET BILLS!!

The Humane Society of Lawton Comanche County reserves the right to remove any comments, posts, photos, or videos that we feel is inappropriate or not in the best interest of the Humane Society.

AGAIN, We are NOT the Lawton Animal Shelter but we do pull animals from the Lawton Animal Shelter and work with them to save as many as we can. We take care of the animals the best that we can while they are in our possession. That means VET care, a good temporary place to call home (foster family), and we hold adopt-a-thons and run this FB page and our website to try to get our animals seen by the public.

For those of you that would like to donate to our worthy cause, our mailing address is:

Humane Society of Lawton-Comanche County
P.O. Box 3134
Lawton, OK 73502

Thank you for helping us continue to "speak for those who cannot speak"
Adoption Policy
We are a rescue for cats and dogs that are in need of loving homes. Please bring all family members to see the animals since everyone will be living in the same household. Peace and harmony are a good thing and remember it takes the whole household to provide for a loving pet. You will need to fill out an adoption application and provide a form of identification then pay a fee for a fully vetted feline or canine.


Sometimes an adoption just doesn't work out for whatever reason please bring our furry friend back to us. We understand life happens and we are always glad to see them again. It's the right thing to do. 



 


Since each pet listed come from different organizations and locations please call the numbers that are listed in the "NOT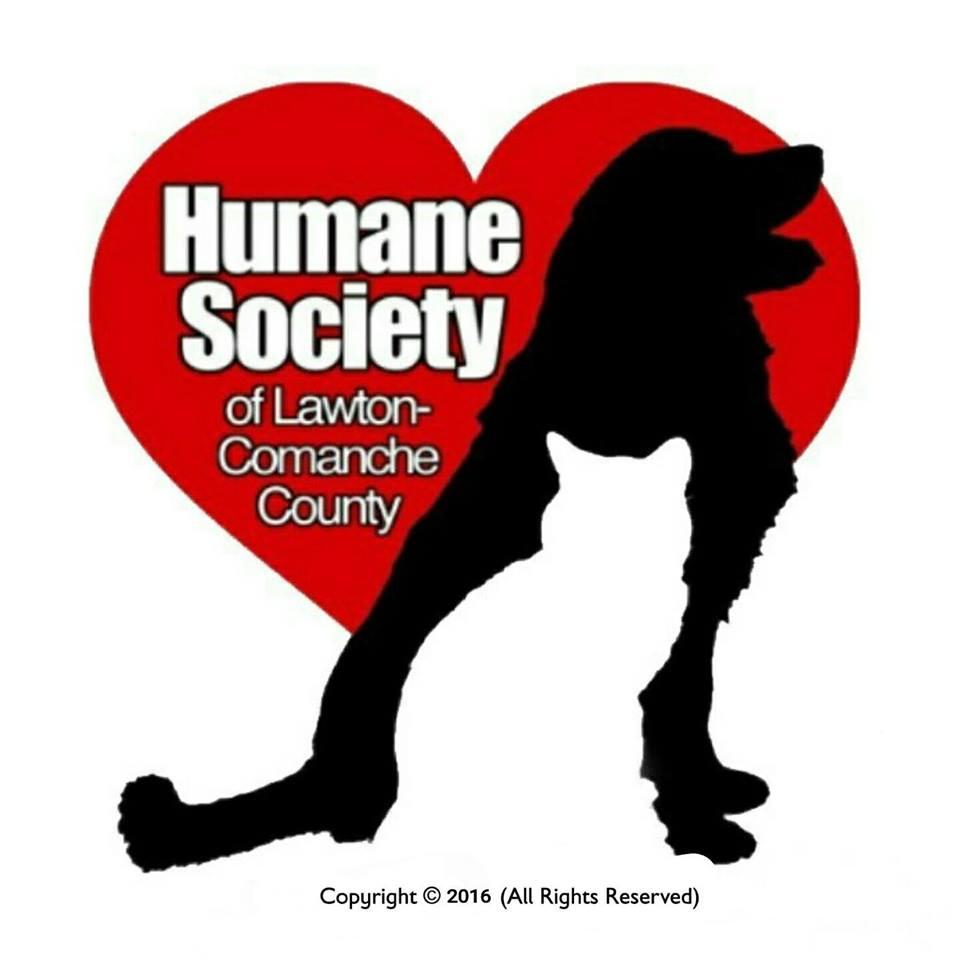 Recommended Pets
Recommended Pets