Main Content
Adoption Policy
Adoption Process
Ohio law stipulates that all strays must be held for a minimum of 72 hours before they can be adopted. If you are interested in adopting a dog that is still in this hold period, we can place your name as a choice for that dog. We will only accept up to two choices per dog. If you are a choice for a dog you will have the opportunity to adopt the dog during a designated time frame on the day the dog becomes available for adoption. If you cannot make that date and time frame, you will forfeit your choice on the dog, and the dog will be available for the second choice listed, or available for general adoption. We will not hold a dog for anyone. All dogs are adopted and/or choiced on a first come first adopt basis, in person at the shelter.

We strongly encourage you to stop down and pay us a visit, as we have many more dogs in our care than are listed on the website. You may visit with our dogs during our normal business hours* of:
Tuesday - Saturday 10:30 a.m. - 4:00 p.m.
Sunday 12:00 p.m. - 4:00 p.m.
Mondays CLOSED (except to purchase a dog license or look for a lost dog).
*The adoption desk closes and dogs must be back in the kennels 15 minutes before closing.

Remember that before adopting, you must:
Be 18 years of age or older.
Have identification showing your current address.
Have landlord permission to own a dog if you are a tenant.
Children under the age of 9 years living in the household must meet with the dog.

Adoption Questionnaire
Before you can spend time with a dog, there is a brief questionnaire that you will need to fill out. Our staff will review these questions with you in order to help you decide which dog is the right fit for you, your family, and your lifestyle. This information is confidential and will be used only to assist our staff in determining the best possible placement. Please spend the time necessary to make the best possible decision for you AND the dog you may adopt.


Adoption Fees
The cost to adopt a dog is $95 for adult dogs and $170* for puppies under five months of age. This includes:
DHLP, Parvo Vaccination, Rabies Vaccination, Bordatella
Heartworm test for age appropriate dogs
Spay/Neuter surgery
Microchip
A Cuyahoga County current year dog license

Dogs are treated for roundworm if indicated. Every attempt is made to bathe and groom dogs while they are housed in our Shelter. Although dogs receive initial vaccinations from us, please make an appointment to see your veterinarian within 7 to 10 days after you take your new dog home for a complete and thorough physical examination, and to continue with vaccinations as necessary.

*All our dogs are altered before going home, but for those dogs that cannot have the surgery upon adoption.
| day | hours |
| --- | --- |
| Monday | Closed |
| Tuesday | 10:30-4:00 |
| Wednesday | 10:30-4:00 |
| Thursday | 10:30-4:00 |
| Friday | 10:30-4:00 |
| Saturday | 10:30-4:00 |
| Sunday | 12:00-4:00 |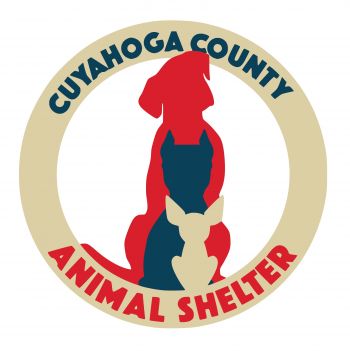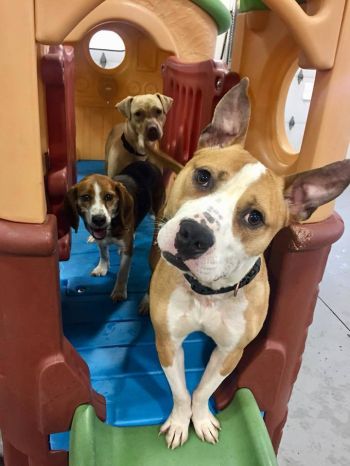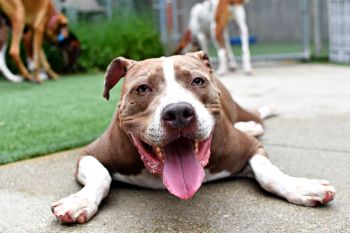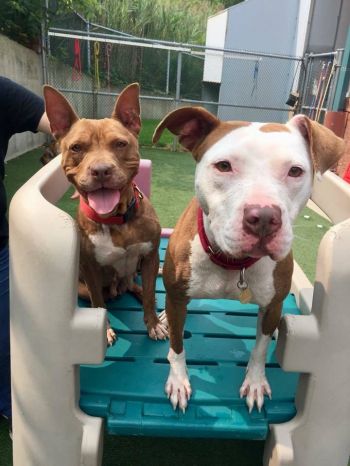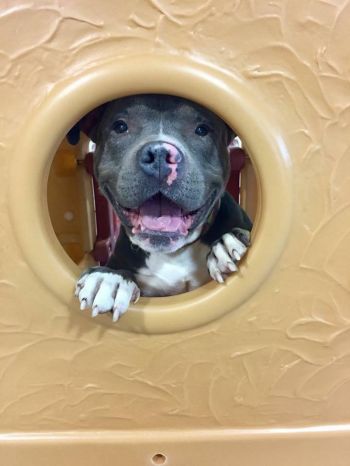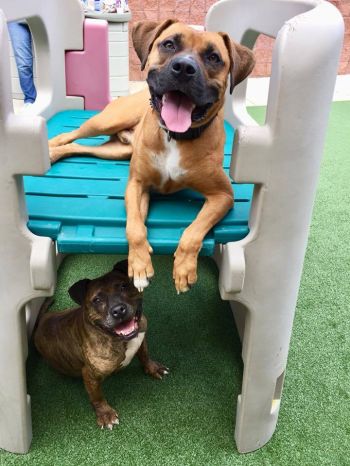 Recommended Pets
Recommended Pets