Main Content
Our Mission
Who we are

NorthEast Ohio Collie Rescue Inc. was founded in 1995 by a group of individuals interested in the welfare of the Collie breed. A major portion of those charter members also belong to local Collie clubs, obedience clubs, as well as having affiliations with other rescue organizations and local animal shelters.

What We Do

NorthEast Ohio Collie Rescue Inc. is dedicated to:

• providing an alternative to those Collies in the northeast Ohio area who have been abandoned, abused, or given up by their owner,
• providing medical care, rehabilitation, and locating permanent new homes for these dogs,
• providing assistance to families experiencing difficulties with their Collie in an effort to prevent the need for rescue of the dog, and
• providing for continued public education about the care and needs of our dogs, whether they are companions, working partners, or assistants in our daily lives.
Adoption Policy
Adopting a Collie

The first step in adopting a Collie is to obtain and fill out the Placement Application. The information on the application allows us to learn a little about your family. Information such as prior experience with dogs, number and age of children, existing pets, whether or not your yard is fenced and planned activities with your dog, helps us to find the right Collie for your family.

After we receive and review your application, we will contact you to arrange a home visit. The visit will allow us to meet the prospective adopting family as well as answer any additional questions that might still exist. The home visit is not optional. Adopting a dog is a big responsibility and we want to make sure you're ready for it! Chances are, we won't be bringing a Collie with us on this visit since we're still in the application stage, but we can try to answer questions about a Collie you might be interested in, or make suggestions about one that might be suitable.


When the visit is completed our Adoption Coordinator will contact you to arrange for a visit with the Collie. The family and the Collie can meet and spend some time together to see how everyone gets along. Particularly important is how any existing pets receive the new dog. Carefully supervised introductions allow for safe evaluation of the interaction of existing pets and younger children. Let's face it, they all look cute on the web page and we all think of Lassie when we see a Collie. Unfortunately, they all behave differently in real life and all possess unique personalities. You need to see the Collie and spend some time together before you can make an informed decision.

Once the right Collie has been found and introduced to the family and all are in agreement, you will be asked to sign the adoption papers and pay the adoption fee. The Collie now becomes a member of your family to love and enjoy. There is no pressure to make an immediate decision. Actually, when practical, we prefer you sleep on it and call us the next day. This allows you and your family to discuss the adoption thoroughly and privately, avoiding an impulsive decision that you might regret later.

A representative will call from time to time after the adoption to make sure that everything is working out well and to help with any difficulties that might arise. Important milestones are the first 24 to 48 hours and about 2 weeks. If you are going to leave the new Collie home alone for extended periods of time while away at work, shopping, or visiting, we strongly recommend that you obtain a Dog Crate and "crate train" your new dog to avoid any danger to other pets, or destructive behavior while you are absent. We can assist you in this if needed.

If a problem arises after the adoption and you can no longer keep the Collie, you can return the Collie to us. If it is a compatibility issue between the particular Collie and your family, we may offer to allow you to try another Collie that might be more suitable. We cannot give refunds of the adoption fee after 30 days. If the Collie is returned (without a replacement) after 30 days, you may consider the adoption fee as a charitable donation.

The application form is in Adobe Acrobat PDF format. You may fill out the form and email it to us by clicking on the email link provided at the application. You may also print out a copy and mail it to our P.O. Box. (You will not be able to save your PDF with your entries intact unless you have Adobe Acrobat Professional.)


Upon placement, Northeast Ohio Collie Rescue asks all potential adopters to remit an adoption fee of $300, or $250 for mixed breed or senior dogs (8+ years old). Adoption fees help to defray the costs of rescuing the collies and includes spaying or neutering, rabies and DHLP inoculations, and a veterinary exam.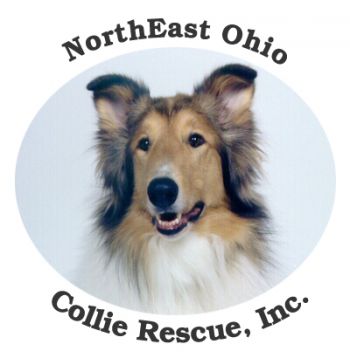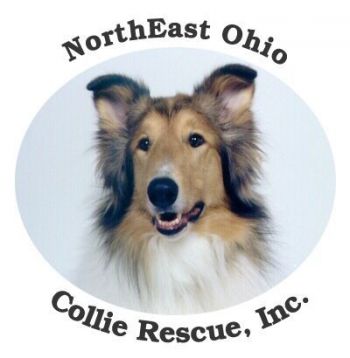 Recommended Pets
Recommended Pets