Main Content
Adoption Policy
Adoption process is as follows:

*Fill out and fully complete an online application
*Phone screening and home visit
*Reference checks
*Meet and greet
*Follow up after adoption
*Lifetime resource

Adoption requirements:

*Be at least 25 (we may make exceptions for stellar applicants!).
*Submit a fully completed application. Applications that are not complete will not be considered.
*Provide solid references (vet preferred).
*Consent to a home visit.
*We prefer fenced in yards and will NOT accept invisible fencing.
*There is no age requirement for children but keep in mind, some dogs will do better with older children. As such, we will place each dog as an individual according to their needs.
*If you rent, you must be willing to provide authorization from your landlord that you are approved.
*If you own your own home, please be prepared to show proof that your home owner's insurance allows for pit bulls and pit bull mixes.
*Enroll your new addition (no matter what age) into training. In the case of puppies, this is non-negotiable and must be done within one month of adoption per our contract.
*If you have current animals, they MUST be spayed/neutered. If there is a valid medical reason why they are not, we must see proof of that.
*Dogs available through Pitty Love Rescue are vaccinated, heartworm tested (if old enough)/treated, fecal tested, dewormed, microchipped, temperament tested, cared for in foster homes, attend training, are well socialized, and spay/neutered. The adoption donation is $250.00.

There will be no negotiating the adoption donation. Adoption donations are also non-refundable.

We also require that potential adopters check to make sure that their home owners insurance policies cover pit bull dogs. And renters need to get landlord permission for a pit bull to reside at their property. Please make sure this is done and do not wait until the last minute! You may be sorely disappointed!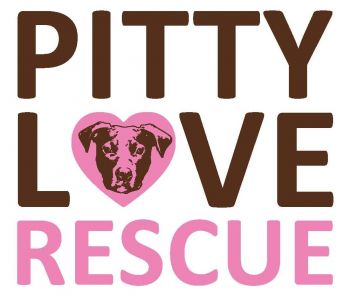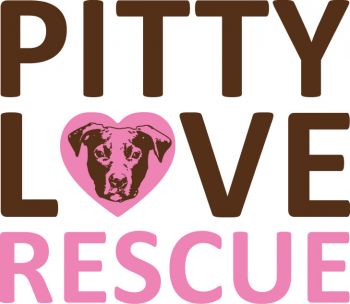 Recommended Pets
Recommended Pets