Main Content
Our Mission
Nevada Humane Society (NHS) is a charitable, non-profit organization and the only open-admission, no-kill shelter in the state of Nevada. We have been bringing people and animals together since 1932. In 2007, our Board of Directors changed the mission of the organization to one of lifesaving, promoting animal welfare while finding homes and providing care for homeless pets in Northern Nevada. Today, in 2017, we have saved over 90,000 animals thanks to a wonderful community and can proudly say that we have created a true safety net for the animals.

Our mission is to care for pets, find them homes and save lives. Our vision is that all pets should have a healthy, happy life. Our guiding principles are to promote humane treatment, relieve suffering, operate our no-kill shelters and educate and engage the community. Thanks to the amazing support of the community and the hard work of our Board of Directors, dedicated staff, volunteers and partners, we have achieved dramatic results. In 2012, Washoe County was highlighted by Maddie's Fund, honored with the Community Lifesaving Award and named one of the safest communities in the country for homeless pets, with a 95% lifesaving rate.

NHS is proud to be engaged at the cutting edge of animal welfare. We are recognized as a leader in animal sheltering and stewardship and are considered a national model, educating shelters everywhere on lifesaving practices. NHS is a charitable, 501(c)3, non-profit organization and the Federal Tax ID is 88-0072720.
Adoption Policy
Our adoption policies are designed to ensure a happy, successful placement.

Residency: You must provide identification showing your current physical address. You do not need to be a resident of Washoe County or Carson City to adopt.

Mandatory Spaying/Neutering: All of our dogs and cats are spayed or neutered, vaccinated and microchipped before they go home. Rabbits are also spayed or neutered.

Animals may not be adopted as gifts: The animal must be chosen and adopted by the person/family who will be responsible for the pet, and who understands that providing proper care for the animal is part of adoption. However, a gift certificate for a pet adoption is a great way to give the love of a pet and allows the person to still bond with someone, therefore choosing their own pet!

Want a "mouser" or "barn cat"? We have a special program that can help match you up with feral cats in need of homes.

If you rent, we may need to check with your landlord: Many of our pets are brought in because of lack of landlord approval, so we try to minimize this happening for everyone involved.

If you are interested in adopting one of our pets, first and foremost come visit us! Remember to come in with an open mind, because even though you may want a specific age or breed, someone else may capture your heart! You'll want to allow plenty of time to visit with the pets, then, if you find someone who will be a wonderful fit for your family, you'll speak with an adoption counselor to begin the interview and application process. As long as everything is a good fit all the way around, you'll take your new pet home that same day! We work hard to pair people and pets together for a long-lasting bond, but please know that we also understand if the first pet you take home isn't the right fit. We know that sometimes it takes time, and sometimes it may be that another animal is more suited for your lifestyle. We're OK with that! If you have any questions or concerns during the adoption, before or after, please reach out to our adoption team while you are visiting or by phone to 775-856-2000 ext. 302.
| day | hours |
| --- | --- |
| Monday | 11am to 6:30pm |
| Tuesday | 11am to 6:30pm |
| Wednesday | 11am to 6:30pm |
| Thursday | 11am to 6:30pm |
| Friday | 11am to 6:30pm |
| Saturday | 10am to 6:30pm |
| Sunday | 11am to 6:30pm |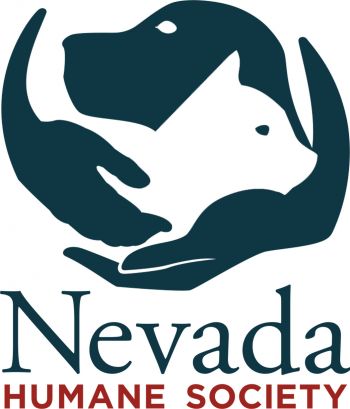 Recommended Pets
Recommended Pets