Main Content
Our Mission
Drastically Reduced Adoption Fees !   If you're thinking of adopting, NOW is definitely the time to do it! 

Puppies 8 weeks to 6 months:  $145
Dogs 6 months to 5 years:  $80
Dogs 5 years and up:  $55
Senior dog for Senior Citizen: FREE
Kittens 8 weeks to 6 months:  $95 (two for price of one during kitten season)
Cats 6 months to 5 years  $65
Cats 5 years and up:  $45
Senior cat for Senior Citizen: FREE

Adoption fees include spay/neuter, vaccinations, deworming, and microchipping.

Stray Hearts is FULL of sweet furry beings looking for their forever homes, so come have a look and fulfill their wishes.  Visit our Shelter website (www.strayhearts.org) for the most current look at who's available.
Adoption Policy
Thank you for considering adopting a future family member from Stray Hearts Animal Shelter! By choosing to adopt from us, you are helping an animal that would otherwise not have a home. Shelter animals are special and the care we dedicate to their upcoming adoptions makes them even more special; each of our animals receives individual care from our dedicated staff and volunteers. We are confident we can help you choose the right animal for your lifestyle.



Adoption Requirements

Please note the following criteria for adopting an animal from Stray Hearts Animal Shelter:

You must be at least 18 years of age with proper I.D
.
If you currently rent, you must be certain that your landlord allows you to have pets.
We will confirm with your landlord that pets are allowed before adopting a companion animal.

You must have a fenced yard, home, or a kennel that allows the animal normal exercise levels required by the size, temperament and type of animal.

In compliance with Taos County Ordinances all animals leaving the shelter must be spayed/neutered, microchipped and upto date on all vaccines.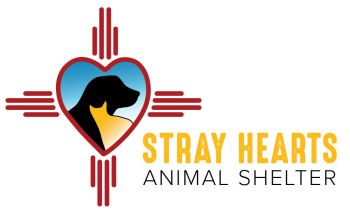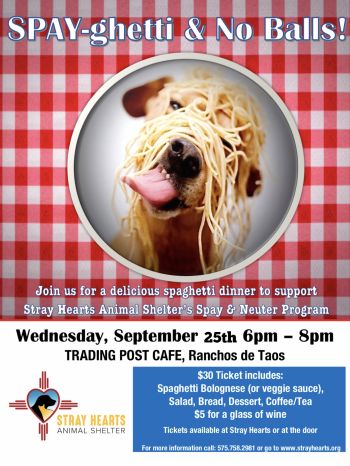 Recommended Pets
Recommended Pets