Main Content
Our Mission
Pet-a-Bulls, Inc. is New Mexico's all volunteer based "Bully" breed ADOPTION group. We carefully select dogs from City and County shelters across the State, ensure that all medical needs and vaccinations are in place and that each and every one of our fur~friends have the basic behavior training to automatically exhibit the skills required to be deemed "Ready-Made" family pets!

Pet-A-Bulls, Inc. was formed exclusively to address the overwhelming overpopulation and homeless pet problems in the state of New Mexico. While our primary focus is placed on American Bullys, American Staffordshire Terriers, American Bulldogs, Old English Bulldogs, American Pit Bull Terriers, Staffordshire Bull Terriers, all the various Mastiffs and other "Bully" type breeds, virtually all canine breeds are always considered as space permits. Keep an eye on our "Adoptable Dogs" page as you never know what you'll find ~ we've had everything!
Adoption Policy
Pet-a-Bulls, Inc. is a "foster based" adoption group, believing in having the dogs live in OUR homes BEFORE they go to YOURS so that we truly know the dogs which thus allows us to make that PERFECT match! We're located throughout the greater Albuquerque, Rio Rancho and Santa Fe, NM area and offer regular adoption events and scheduled "by appointment only" private showings several days a week to allow us to focus on making that "perfect match" for you and/or your family!

We have an adoption application that all adopters are asked to complete. Easy access to our adoption application can be found at: http://www.petabulls.com/adopt.html Simply complete and email this form directly to us via the Contact Us page on our website. Our adoption fees vary slightly depending on the medical expense we have in the dog, but generally run $200 to $300 with a select few ranging as high as $500 to cover additional medical costs.  Please email or call us directly at 505.316.2089 as we are rarely around the computer, especially during these more hectic times.
| day | hours |
| --- | --- |
| Monday | 10 am to 2 pm |
| Tuesday | 10 am to 2 pm |
| Wednesday | 10 am to 2 pm |
| Thursday | 10 am to 2 pm |
| Friday | 10 am to 2 pm |
| Saturday | 10 am to 2 pm |
| Sunday | 10 am to 2 pm |

By appointment only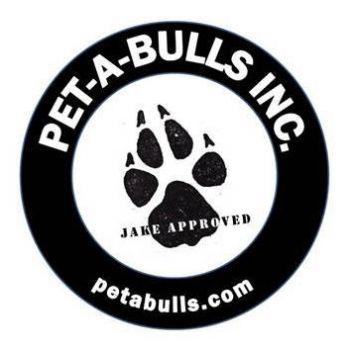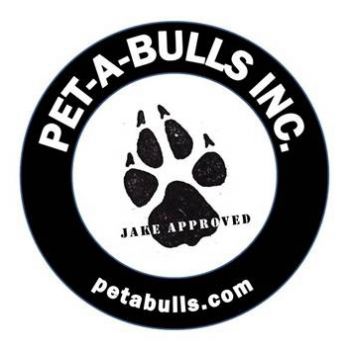 Recommended Pets
Recommended Pets