Main Content
Our Mission
Harvey's Hope Animal Rescue is a non-profit, 501(c)(3), all-volunteer organization that exists to rescue, re-home, and rehabilitate homeless, unwanted, abused, and neglected dogs and place them in loving and responsible forever homes.

We aim to decrease the euthanasia rates of our high-kill shelter partners by promoting adoption and educating the public on the importance of spaying/neutering and microchipping their pets.

Lastly, we strive to maintain a network of dependable foster families, capable veterinarians, and experienced trainers to ensure preparedness of our rescued pets for healthy, fulfilling lives in their adoptive homes.
Adoption Policy
** All applications MUST be submitted at https://petstablished.com/adoption_form/23712/generic **

We are a foster-based rescue and do not have a physical location. The dogs are not located in Hudson, NH- that is our home office. The dogs can be located anywhere in New England, or with one of our southern partners. Once the dog arrives in New England, the pre-approved adopter must travel to pick up the dog. We do not transport within New England.


All dogs adoption fee: $625

Thank you for considering adoption! Because we are committed to matching the animal to the right family, your application will be processed to adopt versus for the animal of your preference. The adoption process includes: adoption application, phone interview, vet and personal reference checks, home visit, adoption fee, and an adoption contract. All resident pets must be spayed/neutered and up to date on vaccines to be considered to foster/adopt. We reserve the right to suggest other animals for adoption or deny this application for any reason if we feel the adoption is not in the best interest of the animal.

Please allow up to 2 weeks for full application processing as we are 100% volunteer-run. We receive multiple applications for each dog. Your dog of choice may not be available by the time your application is processed, but we will do our best to find another dog that will be a good fit for you. Please read each field and answer thoroughly. We look forward to reviewing your application soon!

*please note: applying for a certain dog does not guarantee approval of adoption for that dog.

Breed selection is done in conjunction with the veterinarians (both southern and northern) and our fosters, and is not to be considered a guarantee but rather a well-educated decision from well-qualified staff. Sometimes, "hound mix" or "lab mix" is the only selection that can be made.

Due to the extremely high volume of inquiries we receive, we ask that you complete and submit an application before asking additional questions. We try very hard to include all available information in our bios and update them when new information becomes available. We are excited to help you find your new family member! However, as a reminder, Harvey's Hope is operated 100% by volunteers and we do not have a physical facility for you to visit. Your application must be completed and approved by a HHAR Board member in order to bring a dog to New England. Our fosters open their hearts and homes to help rehabilitate animals, so we take their safety and personal time into account before arranging meet and greets. We want to spend our time saving dogs and assisting those adopters who have taken the time to complete the application process. Thank you for understanding and we hope to chat soon!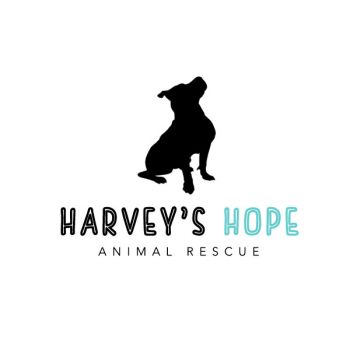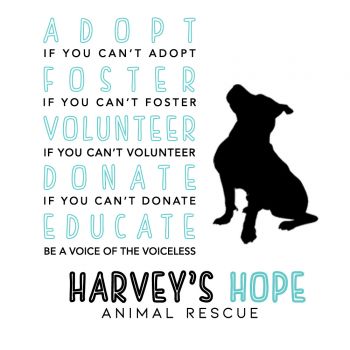 Recommended Pets
Recommended Pets