Main Content
Our Mission
DUE TO COVID 19, we are open by appointment only. Please submit your adoption application www.jamesriverhumanesociety.org, if you have cat questions, call or text Sheila 701-367-6913, dog questions call or text Kris 701-269-2803.

We have changed our hours. New hours are 9am-11:30am and 5:30-6:30pm.


We will happily take donations of dog toys, dog chews, cat toys, bleach, laundry detergent, Kleenex, toilet paper, paper towels, copy paper, HP 65 black ink, disposable gloves, Clorox wipes, clay non-clumping cat litter, 13 gallon garbage bags.


Established in 1985, we are a non-profit, no-kill shelter set up to care for homeless dogs and cats. It is the policy of our shelter to provide humane care and treatment for animals needing protection in the area served by the shelter; to seek suitable homes for animals without owners; and to alleviate animal suffering.


Please check out www.jamesriverhumanesociety.org for more information about the shelter and upcoming events. 
Adoption Policy
All pets are current on shots, spayed/neutered, dewormed, have had vet check ups, and cats are FeLV tested before adoptions. No animals are permitted to leave the shelter before being spayed/neutered. If a second animal is being adopted, a $25 discount will apply if the animal is adopted within 30 days. After you adopt, take you application papers into your nearest PETCO. They will give you a savings coupon book worth hundreds of dollars in food, supplies and toys.


The adoption fee is $200 with tax included.  If a second animal is being adopted, a $50 discount will apply if the animal is adopted within 30 days. 


To adopt an animal from our shelter you must fill out an adoption application form. You may fill one out at the shelter or visit www.jamesriverhumanesociety.org to print out a copy to bring to us or send us the form online!


 


James River Humane Society


Jamestown, ND

PO Box 636

I-94 Exit 262 (Bloom Exit)

Phone: 252-0747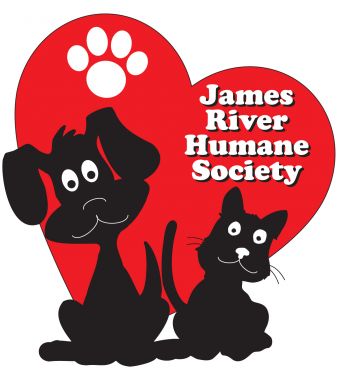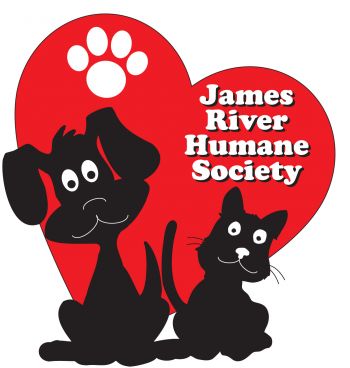 Recommended Pets
Recommended Pets