Main Content
A Paw in the Door Cat Rescue
Our Mission
A Paw in the Door is an all-volunteer, nonprofit, 501(c)(3) organization. We work within our community to provide a safe haven, medical support, foster placement and adoptive homes for cats in need. We depend upon our volunteers, board members, and our Paw Palace completely manned by our volunteer cat companions to care for our cats while they await adoption. We have developed a partnership with local veterinarians at Yarmouth Veterinary Center in Yarmouth who work with us on a case-by-case basis and who continue to impress us with their commitment to our mission.

Our adoption process is thorough. We require references from all of our potential adopters and will do home visits and follow-up visits in most cases. A Paw in the Door will take back any cat we have adopted out with no questions asked. We prioritize the health and well-being of each and every cat that comes to us and are proud to be one of the few local groups who will invest the time and attention to making sure that all of our cats go to homes in which they will be loved and well-cared for for the rest of their lives! Our goal is to ensure a quality life for each and every one of our cats.
Because of our continued involvement in checking in on our alumni we only adopt within the state of Maine. Preferred homes are within driving distance to our home base of Bath Maine

Our annual fundraising events include lively auctions, busy yard sales, 4th of July celebrations, sports tournaments and other entertaining, community based gatherings. Our committed volunteers and advisory board members headed by the founder of the organization, Patty Sample Colwell, meet regularly and are actively involved in the individual support of each and every cat that enters our program.

Last year A Paw in the Door found homes for 61 cats. We provided veterinary services to 88 cats, all of which also received full vaccinations, FIV and FELV screening and worm and flea treatments asw well as spay or neuter when necessary. We provided ongoing medical care for 18 cats that live with community members. These cats, due to a variety of circumstances are cats that A Paw in the Door is committed to covering all of the veterinary expenses during the lives of each cat as a condition of their adoptions. These are cats with ongoing medical conditions which would have excluded them from adoption without our help.
Last year we placed fewer cats than the 113 cats placed in the previous year. This is a result of our decision to take on more cats that are less adoptable due to age, traumatic cricumstances and health conditions. These cats require longer stays in our care and more extensive & compassionate care in order to trust again or further medical treatments. Also, in an attempt to prioritize spending A Paw in the Door has begun to refer out spay/neuter requests. We continue to recognize spay/neuter as a crucial step in the effort to end the heartbreaking results of domestic animal overpopulation. However because A Paw in the Door is supported entirely by donations we have chosen to conserve and hone our efforts and to rely on other equally committed organizations for spay/neuter services.

A Paw in the Door relies entirely on donations and fundraising events to support our mission. Community support and involvement is crucial to our effectiveness. We could not achieve our mission without the dedicated assistance of our foster home providers, our adoptive families, our veterinarian and business partners, our volunteer network and our generous supporters.
Adoption Policy
A Paw in the Door Adoption Policy
• Potential adopters will fill out an adoption application, provide a valid email address and
telephone number, the telephone number(s) of their veterinarian(s) and/or personal
references, and their landlord's telephone number when applicable.
• A Paw in the Door does not support the practice of declawing. Adopters agree not to
declaw adopted cats. A Paw in the Door can provide information about the detriments of
declawing, humane alternatives, and how to train a cat to use a scratching post. For
adopters looking for declawed cats, there are almost always previously declawed cats
awaiting adoption.
• Adopters will make sure their landlord allows cats and will pay any required pet deposits in
advance of adopting.
• Kittens will not be available for adoption at less than 8 weeks old. This ensures that kittens
receive a strong, healthy start in life and minimizes behavior problems because they are
fully weaned and litter box trained.
• For the greatest adoption success A Paw in the Door strongly encourages all members of the
prospective adoption household to participate in the cat selection. Choosing a cat is a very
personal decision and plays an important role in making a lifelong commitment to a new
family member. For this reason A Paw in the Door does not allow cats to be adopted as
gifts.
• Prior to adoption all Paw in the Door cats have received all vaccines, routine health exams,
have been tested for FIV and FELV and have been given flea treatment and de-wormer.
• A Paw in the Door occasionally has FIV+ cats available for adoption. These cats can live
relatively long and healthy lives in an indoor, stress-free environment. Because there is a
risk of FIV transmission to other cats, FIV-positive cats will be adopted as only cats or share
homes with cats that are also FIV-positive. (FIV is contagious only between cats; humans,
dogs, and other pets cannot contract the disease).
• All cats are spayed/neutered prior to going home unless they are less than 4 months old. In
this case the adopter will spay or neuter their cat(s) before the age of 6 months old. The
adopter may choose to use Yarmouth Vet. Center in Yarmouth, ME and receive a 50%
discount for the spay/neuter procedure. The adopter additionally agrees to confirm with A
Paw in the Door that the surgery has taken place or agrees to surrender the cat back to A
Paw in the Door.
• Vaccines and vet care for the adopter's current pets will be up to date.
• References will be checked before the cat(s) goes home.
• Adopters will pay an adoption fee of $75 per kitten before the kitten(s) go home. There is no
fee for the adoption of an adult cat.
• The adoption contract and this adoption policy will be signed by all parties before the cat(s)
goes home.
• Adopters agree to provide their adopted cat(s) with annual exams, vaccines, routine
veterinary care and a healthy home environment after adoption.
• If for any reason the adopting household cannot keep the cat(s) permanently the adopter
agrees to contact A Paw in the Door immediately. We will take the cat(s) back with no
questions asked.
• A Paw in the Door reserves the right to carry out a home visit and/or follow-up phone call
before and after adoption.
• A Paw in the Door reserves the right to examine and inquire about the cat(s) at any time
and if A Paw in the Door is not satisfied with the living conditions or health and safety of
the cat(s) the adopter agrees to return the cat(s) to A Paw in the Door upon demand.
• The adopter will bring a carrier to transport their new cat(s) home. Cats will not be released
without a carrier.
• A Paw in the Door will provide the adopter with their new cat(s)'s medical records
including vaccination dates, spay/neutering information and any other medical treatment
records held by A Paw in the Door.
• Adopters are 18 years of age or older.
• A Paw in the Door reserves the right to refuse any adoption.
A Paw in the Door adopts only within the state of Maine & preferred homes are within driving distance of our Paw Palace in Bath Maine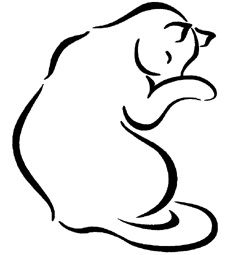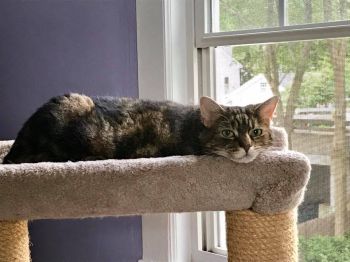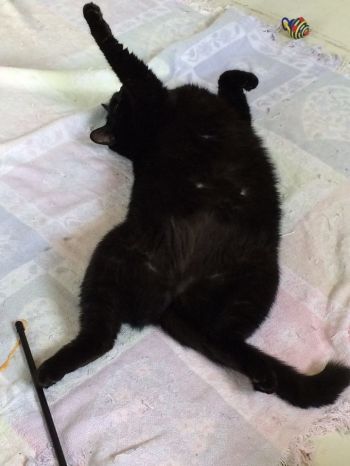 Recommended Pets
Recommended Pets