Main Content
Mid-Atlantic Turtle and Tortoise Society
Our Mission
Please note, we DO NOT have a shelter. All fostering is done from our homes.

Conservation, Education, Adoption.

We are an all-volunteer, 501(c)(3) non-profit organization founded in February, 1997, directed by concerned hobbyists and professionals, who saw a need to reach out to the public and improve the conditions under which pet turtles and tortoises are kept and try to protect local species and their habitats.

We also offer an adoptions program as part of our community service to help displaced or unwanted pet turtles and tortoise find new, loving homes. We are licensed
by the Maryland Department of Natural Resources to find new homes for unwanted and/or non-releasable pet native turtles.

More information on MATTS can be found at http://www.matts-turtles.org.

The turtles and tortoises available for adoption come from a variety of sources. Some are given up by their owners and some are from animal control facilities and shelters. Pet turtles cannot be released "to the wild" for a variety of reasons. Since most pet turtles have unknown histories, or were purchased from pet stores, they cannot be released for fear that they have come into contact with non-native animals while being kept as pets. In most states it is illegal to release a pet of any kind, even a turtle, to help protect native species that might be affected by diseases transmitted by non-native animals.

Turtles are given up for adoption for many of the same reasons that dogs and cats are offered for adoption. Often the turtle is an impulse purchase, and the turtle is given up when it grows too big and is too hard to care for. Turtles become victims of divorce, children going to college, owners relocating, owners passing away, marriage, and new babies in a home.

WARNING: Any reptile has the potential to carry salmonella. Always wash hands after handling a turtle or touching any equipment that comes into contact with the turtle or the enclosure.

PLEASE NOTE: MATTS CANNOT adopt out-of-country. We DO NOT export.

Please review care information before considering a turtle. Here's a great book on aquatics, and it can be downloaded for free https://www.lulu.com/shop/richard-lunsford/captive-care-of-north-american-water-turtles/ebook/product-17551523.html

This is a very good e-book for those starting with aquatic turtles. https://www.barnesandnoble.com/w/red-eared-sliders-katrina-smith/1102168496?ean=9780793849246

For box turtles, visit http://www.boxturtlefacts.org/Articles.html
and https://nebula.wsimg.com/53c57892d611153a60ef8bde1be11925?AccessKeyId=A3E784782F81D21389AD&disposition=0&alloworigin=1

Our Facebook page is https://www.facebook.com/MATTSTurtles
and our Facebook group is
https://www.facebook.com/groups/482605595440/

Like turtles but can't have one? Want to help?
1) Share the profiles of our turtles on social media.
2) Email matts_adoptions@hotmail.com to request educational flyers to share on social media.
3) MATTS accepts tax-deductible donations at
MATTS, P.O. Box 341, Highland, MD 20777, or through PayPal at http://www.matts-turtles.org/support.html
4) Donate to a wildlife rehabber that is licensed to treat turtles.
Rescue is funded by donations only, and we find homes for over 100 turtles and tortoises a year, as well as an occasional snake, lizard, or frog.
Adoption Policy
Please DO NOT CALL until after you've emailed to request an application. INCLUDE YOUR CITY and STATE when contacting MATTS. Not all turtles are legal in all states, and we need to know your location to know if you will be legally able to adopt a specific turtle.

Please e-mail matts_adoptions@hotmail.com to request an application.

Our turtles come with a no sale, no trade adoption contract upon adoption. Shipping is possible if temperatures allow, via FedEx next day shipping, for delivery on a Wednesday or Thursday. We've been shipping turtles for 20 years, and it's very humane, and better than how many turtles are transported to pet stores. Adopters must pay for shipping, and depending on location and turtle size, shipping may be between $50 and $130 for a typical turtle.

In NJ, the state requires you to obtain a $10 Individual Hobby permit after getting a turtle. It's a fairly easy permit to get, and our adoption contract serves as a receipt needed to prove you didn't take the turtle from the wild. Visit https://dep.nj.gov/njfw/wildlife/exotic-and-nongame-wildlife-permit-applications/ to apply for a permit.
See https://dep.nj.gov/njfw/wildlife/exotic-and-nongame-species-permit-faqs/ if you have questions.

In Maryland our adoption contract serves as a receipt needed to prove you didn't take the turtle from the wild. Maryland regulations can be found at https://dnr.maryland.gov/wildlife/Pages/Licenses/captive.aspx

NY residents would need a special educational permit from the DEC to keep any Terrapene species of box turtle or any native NY state reptile.

OH requires a permit for native reptiles and a native turtle would need to be microchipped if it's over 4".

Eastern Box Turtles cannot be adopted to VA, GA, WV, PA, or most points north of PA on the eastern shore due to regulations in those states, although you can have a box turtle in CT. NY residents would need a special educational permit from the DEC to keep a box turtle.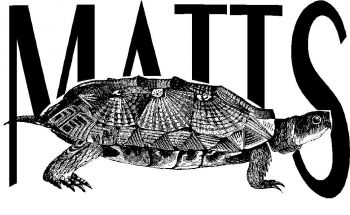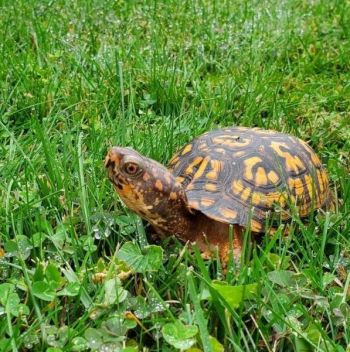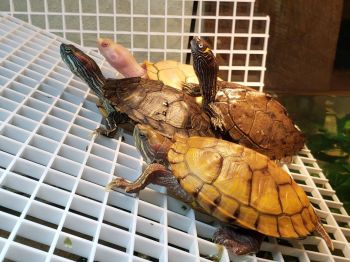 Recommended Pets
Recommended Pets