Main Content
Our Mission
Baypath Humane Society of Hopkinton is dedicated to providing shelter, care, humane treatment and loving homes for stray or unwanted companion animals.

Finding the right fit

Our goal is to help you and your new pet have a happy life together. Our adoption counselors are on-site daily to help you find the dog or cat who will be the best fit for their family. Last year alone, Baypath Humane found loving homes for more than 1,200 dogs and cats.

Animal enrichment

We are fortunate to have a dedicated team of volunteers, who ensure that the animals get plenty of daily exercise and playtime. The shelter also offers a stimulating environment for the animals. The cats can sun themselves in the screened in climbing area, while the dogs can enjoy a large fenced play area as well as miles of wooded trails. We also create tailored plans for dogs & cats who need more attention.

Loving care

No matter how nice the accommodations, living in a shelter can be a very stressful experience. Our staff is dedicated to finding the best solution for each individual animal's needs. This may include: Teaching agility skills to give an anxious dog something fun to work on; Providing positive reinforcement to a frightened dog or cat; Investing in training classes to help a dog become a better companion; or socializing a stray cat.

Animal education and outreach

We host Girl Scout troops and corporate groups who are interested in community service. In addition, our staff and board members participate in outreach events focused on creating awareness of animal adoption, animal overpopulation, and pet care.
Adoption Policy
Our Adoption Process

Our goal is to help each of the animals in our care find a home that best meets their needs - and to help set you and your new pet up for success. To that end, here's a quick guide to adopting at Baypath:

1. Read our available pet biographies to learn about each dog or cat.

2. If you think there is a cat or dog that fits your lifestyle, please fill out our online questionnaire contained on the pet's bio page to help us better get to know you. You can also indicate in your questionnaire that you are interested in multiple cats or dogs – it doesn't just have to be for a particular animal.

3. Once the questionnaire is received, we will begin to go through it. We may reach out along the way as we speak with any vets, references, landlords and/or have any clarifying questions. Most importantly, we will reach out to set up a time for a matchmaking conversation with you and those in your household. Your efforts to provide information via the questionnaire will ensure a great conversation takes place.

4. After the matchmaking call, we will regroup, taking into account other potential families and the needs of the animal. We will then contact you as soon as possible with the status of your questionnaire. Once your questionnaire is approved and we all agree that there is a potential fit, we will proceed as described in the next step. If your questionnaire is approved, but we don't have the right fit just yet, we will continue to work with you to find that fit.

5. Adoptions are done by appointment in order to ensure that we can give our adopters our full attention – and answer any and all questions – during this exciting time.

Dogs – We are able to facilitate dog meets – with the family and any dogs in the home – onsite once a questionnaire is approved and a potential match is made. The meets are by appointment.

Cats – We are able to facilitate cat meets for cats and kittens who are in-shelter onsite once a questionnaire is approved and a potential match is made. The meets are by appointment.

6. If you need time to prepare your home for your new dog or cat, we will accept a $100.00 non-refundable deposit with an approved questionnaire. This holds your adoption for 24 hours as it is always in the best interest of the animal to be in a home sooner than later.

Please know that we want to be a resource to you during and after this exciting process. We have tips, handouts, books and more to help you and your new pet with a smooth adjustment period. We can also provide you with a list of supplies you'll need, as well as preferred vets, trainers, etc.

Adoption is a commitment that is likely to extend more than 10 years. If you have any reservations, please take your time. Think your decision over carefully and discuss it with all family members. If you have any questions, please ask us. We're here to help!

Note: You must be 21 years or older to adopt.

Adoption Fees:

Dogs

Puppy (6 months and younger): $600

Adolescent (7-11 months): $525

Adult (1-6 years): $500

Senior (7+ years): $400

Cats

Kitten (6 months and younger): $350 single, $600 pair of kittens

Adolescent (7-11 months): $300

Adult (1-6 years): $250

Senior (7+ years): $200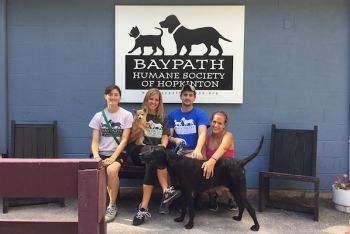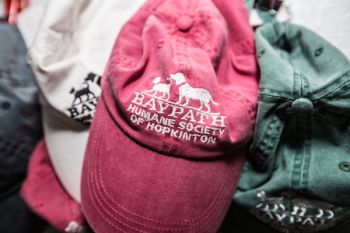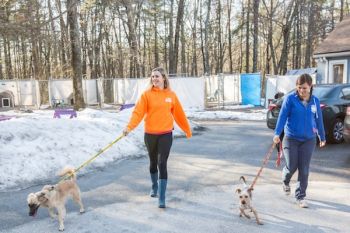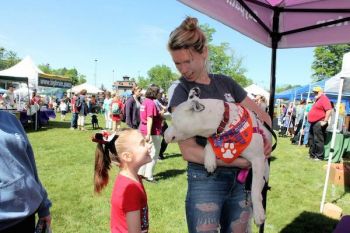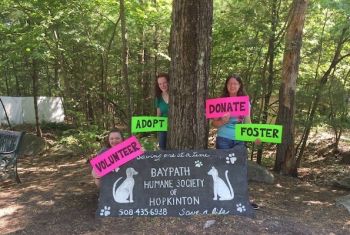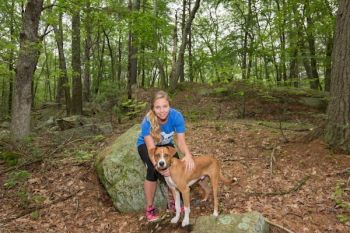 Recommended Pets
Recommended Pets