Main Content
Bessy's Place Cat Sanctuary & Cat Adoption
Our Mission
Bessy's Place Cat Sanctuary is part of Massachusetts Humane Society's Animal Orgranization. Bessy's Place mission is to create a peaceful, comfortable environment where we can give older, medically compromised, or unadoptable cats the medical attention they require while allowing them to live out their lives with the love and dignity they deserve.

Animal shelters across the nation have become overwhelmed and overcrowded. Sadly, 78% of cats and kittens who enter shelters are euthanized. In the past few years there has been 65% increase in the number of abandoned adult cats. Although some of them are adopted, they are usually kittens or young, healthy cats. Older cats are left to die. MHS strongly feels that these older, medically compromised, or unadoptable cats should be given an equal chance at life.

Bessy's Place Cat Sanctuary offers them a permanent place to live out their lives. This costs money to keep all these unwanted cats comfortable, and cared for daily for the rest of there lives!

If you want to donate you can mail the donation to: Massachusetts Humane Society, P.O. Box 850177, Braintree, MA 02185-0177 or you can safely donate online with PAYPAL OR NETWORK FOR GOOD.

We will send you a personalized Bessy's Place THANK YOU CARD!
Adoption Policy
CATS, KITTENS AND SENIOR CATS  !!

 

 


If your looking to adopt  a kitten (s), young cat (s), adult cat (s) and or a Senior Cat (s). To be part of you and or your family!

 

Give us a call at 781-335-1300 - leave a message and or you can email us: masshumane@aol.com

 

There is a pre-screening interview over the telephone and if you contact us by email we will have to call you.

 

Thank You !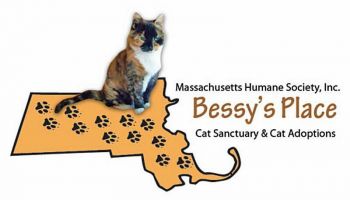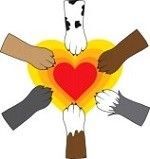 Recommended Pets
Recommended Pets