Main Content
Our Mission
The mission and vision for Bluetails Pet Rescue is to save (FREEDOM) dogs and cats from shelters, abandonment, surrender or neglected by placing into temporary homes (FOSTER) and providing veterinarian care and rehabilitation as needed to prepare for permanent placement into loving homes (FOREVER). We are an all-volunteer, foster home based, certified 501(c)(3) dog & cat rescue organization based in New Orleans, Louisiana . We do not have a physical shelter. Instead, we operate primarily through our foster homes, online databases and at adoption events/expos.
The majority of our animals come from animal control groups and open admission shelters in Louisiana and throughout the Gulf Coast Region, where overcrowding and overpopulation lead to the euthanasia of millions of healthy, friendly pets every year.
We are committed to providing the dogs that come into Bluetails Pet Rescue with the best possible care while they wait for their forever homes by acclimating them to life outside of a shelter and providing the appropriate veterinary care needed.
We also serve our community and adopters by educating and encouraging responsible pet ownership with an emphasis on the need for spaying and neutering and Heart-Worm Prevention.
We never euthanized animals due to space or time constraints, but we may elect to euthanize in the event of a severe, untreatable/debilitating illness or extremely dangerous behavioral concerns. Because we do not kill to make space, however, we cannot take in every animal that needs help.
Because our foster homes are the backbone of Bluetails, and to help our organization run smoothly, it is our goal to provide the best experience possible. We encourage each foster home to be as involved as they are comfortable with and allow them the freedom to foster based on their needs, restrictions, or desires.
Adoption Policy
RESEARCH A companion animal as a member of your family is a wonderful and enriching experience. They're loyal, lovable, furry best friends and can bring tons of joy to your life. However, the decision to add a new dog or cat to your family should not be taken lightly- it is a lifetime commitment and before you adopt a new pet, you should do your research and be fully aware of what is involved in pet ownership.

APPLICATION After countless hours of searching, you have finally found a pair of eyes staring back at you that just absolutely melts your heart. Everyone has agreed to bringing a pet into the family and has discussed the responsibility and lifetime commitment that comes with a new family member. Now it's time to complete the ADOPTION APPLICATION. It's important to completely and accurately fill out the application to ensure that your family, the environment and the pet are compatible. There is a $10.00 non-refundable application fee. Your application will not be processed until payment is received.

REVIEW Once an application is received Bluetails will begin reviewing it for suitability. The amount of time it takes to review the application depends on the number of volunteers and the number of applicants we have. Our review process is thorough to ensure that not only are our pets placed in the best possible home, but that the applicant is placed with the most suitable dog based on their lifestyle and environment. We will verify your address, we will contact your landlord when necessary and ensure pets are allowed, if a pet deposit is required and has been paid, if there are pet restrictions, etc. We will contact your vet and verify that your past and current pets are consistently vaccinated and on Heartworm/flea preventative.

MEET & GREET Your Adoption Application has been approved! Now comes the day you finally get to meet your potential pet. The Meet & Greet should include everyone in the family, including other pets. This is a very exciting moment. We also host Meet and Greet events, please check our Calendar of Events page for dates and times.. We have an adoption event the 1st & 3rd Saturday of every month at the PetSmart in Harvey on Manhattan Blvd 11-3pm. https://www.facebook.com/events/197078147597788/?event_time_id=197078177597785 Additionally you can check our calendar for other upcoming adoption events http://www.blue-tails.com/calendar-of-events.html

HOME CHECK A Home check is sometimes completed during the Meet and Greet or the Trial period, which we discuss next, and the pet is generally present. A home inspection is completed for several reasons. This gives us an opportunity to evaluate the pet in your home environment with your family and other pets present to ensure mutual suitability. We will also look for hazards that could be present and make recommendations on corrective or preventative measures. The items we will be looking for in a home check, will vary depending on the pet you re interested in, for example: some pets will need a very secure yard, while others may not, some pets may not be able to accommodate stairs, while others will, larger dogs may not be appropriate for an apartment while other would be.

TRIAL PERIOD Bluetails requires a mandatory trial period before finalizing any adoption. Trials periods last a minimum of 3 days and last up to 7 days, more if necessary. We believe that it takes a few days for any pet to decompress and adjust to a new environment and begin to feel comfortable. It is difficult to truly evaluate how a new pet will blend into your family and schedule in 1 day. We will also provide guidelines for how to help your new pet adjust and will provide one on one counseling during the trial period to help ensure a smooth transition. There is a $225.00 non-refundable adoption fee due prior to trial period/adoption. Adoption fees fund our rescue efforts and supports the care of animals within BLUETAILS while they are waiting to be adopted.

ADOPTION FINALIZED CONGRATULATIONS!!! You are the proud owner of a pet. Once the trial period is complete and both you and our Bluetails representative agree that the pet is suitable to your home we will execute the adoption contract and provide all the vet records on your new pet. At which time you should register the pets microchip into your name and make an appointment with your vet to begin establishing a relationship.

FOLLOW UP BLUETAILS will make periodic follow-ups with you and your pet. We will continue to offer counseling and resources for your pet as needed. We will continue to receive micro-chip notifications. We always welcome updates and pictures of your family & pets that we occasionally will post on social media. You are now a part of the BLUETAILS family!!!!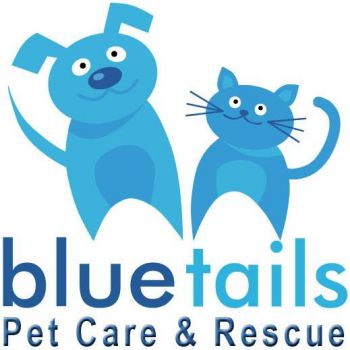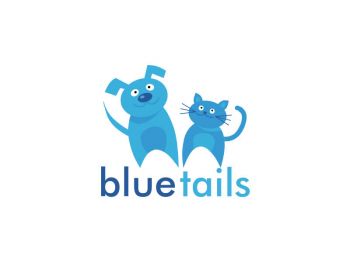 Recommended Pets
Recommended Pets