Main Content
Our Mission
The Marion/Grant County Humane Society is a privately funded organization dedicated to the placement of animals under its care into good, well-screened forever homes. It is funded and depends on monetary and supply donations.
It is a "no-kill" facility with animals staying as long as it may take to find that home. Euthanasia is a last resort due to severe medical or behavioral situations.

We are limited in the number of animals that we can take in and care for. We try very hard but just do not have enough room for the large number of strays and owner surrenders that we receive in this rural county.
If you see an animal that you are interested in please contact us right away - you will definitely be saving a life when you adopt from us!

We participate in the Petfinder.com Sponsor a Pet program. Go to mariongrantcountyhumanesociety.petfinder.com to sponsor a pet!

We are also a member of "Walk for a Dog" by WoofTrax. Check your smart phone apps store and select us as your shelter of choice ! We earn money when you walk your dog !

We accept sponsorships for specific animals at our facility on South Miller Avenue. These donations can be used to offset medical expenses or reduce the adoption fee for an animal enhancing the possibility of it getting adopted. Home screening for these adoptions remains the same.

Our "Wish List" includes bleach, paper towels, dish soap, blankets and throws for dogs to sleep on, canned cat food, canned dog food, dry cat food, dry dog food, clay non-scoopable cat litter, scoopable cat litter, general all purpose cleaner, 39 gallon trash bags, laundry soap, toilet paper, and gift cards to local businesses for the other miscellaneous items we need(copy paper, copy machine ink, flea treatment products, special food items, etc.). A more expanded list is available at the Humane Society.

We always welcome volunteers(over the age of 16 years unless accompanied by an adult) to help walk dogs, clean dishes, do laundry, mop kennels and floors, wash windows and walls, clean up the outside grounds, do deep cleaning projects, brush cats, clip cat nails(only if experienced), and organized supplies, help with adoption events and fundraisers, and other needs as they arrive.

The Humane Society does not do low cost spaying and neutering but does offer transports on a regular basis to our veterinarian facility for owned animals. If you are in need of this service, please call us at 765-618-9293.


The Marion/Grant County Humane Society has just begun(May 2018) the Community Cat Project, a TNR program for cat colonies in Grant County.
Volunteers are needed to help with the program while monetary donations are needed to fund it.
If you would like more information on either of these areas or are a caretaker and need surgery assistance, please contact the Humane Society at 765-618-9293.

If you have an animal behavioral issue, please call the Humane Society. We have a staff with years of experience and we may be able to offer suggestions to help.


This is dedicated to all the strays in Grant County

Prayer of a Stray

Dear God please send me somebody who'll care!

I'm tried of running, I'm sick with despair.

My body is aching, it's so racked with pain,
and dear God I pray as I run in the rain. <

That someone will love me and give me a home.
A warm cozy bed and a big juicy bone.

My last owner tied me all day in the yard
Sometimes with no water and God that was hard!

So I chewed my leash God and I ran away
To rummage in garbage and live as a stray.

But now God I'm tired and hungry and cold.
And I'm so afraid that I'll never grow old.

They've chased me with sticks and hit me with stones
While I run the streets just looking for bones!

I'm not really bad God, please help if you can,
For I have become just a "victim of man!

I'm wormy dear God and I'm ridden with fleas and
All that I want is an owner to please!

If you find one for me God, I'll try to be good
And I won't chew their shoes, but I'll do as I should.

I'll love them, protect them and try to obey
When they tell me to sit, to lie down or to stay!

I don't think I'll make it too long on my own,
Cause I'm getting so weak and I'm so all alone.

Each night as I sleep in the bushes I cry,
Cause I'm so afraid God, that I'm gonna to die!

And I've got so much love and devotion to give,
That I should be given a new chance to live.

So dear God please, please answer my prayer and
Send me someone who will really care ...
That is, dear God, if you're really there!

~Unknown~
Adoption Policy
Marion Grant County Humane Society is dedicated to finding the best forever homes for those cats and dogs that we care for. In an effort to do that, we require a completed application for each pet before it is adopted out to a new guardian.

That application includes information about the guardian's home, previous pet history, personal and veterinarian references. All applicants must be able to provide proof that their current and past pets have been altered, been kept current on their vaccinations(unless a veterinarian states that vaccinating an animal cannot be done for medical reasons), and dogs have been on heartworm prevention. We require a proper home setting for pet being adopted, strict adherence to laws and ordinances, and that all pets receive proper veterinarian care.

We do not allow the adoption of pets to minors nor do we allow anyone to adopt for another person. We do not release any animals for research. We reserve the right to refuse the adoption of an animal to anyone.

We try to place only healthy, good temperament animals. Our animals come in to our facility as "Found" animals with no history or as "Owner Surrendered" animals with little or no history or questionable stories as to why they are being surrendered. We are available to help with any behavioral problems that may arise in the adoption of one of our animals with our goal being that the adoption is a success.

Applicants should allow 3 to 5 business days for application review before being notified about their approval or denial for adoption. Same day adoptions are only possible for guardians who have adopted from Marion Grant County Humane Society in the past.

Our policies are dictated by our desire to make sure the animals under our care go to good and loving homes for the remainder of their life.

Adoption fees are as follows:

puppies $150
dogs 18 months to 8 years $130
seniors dogs over 8 years old $50
cats and kittens $55

Pets are spayed or neutered(certain circumstances could delay spay/neuter surgery), current on vaccinations, dewormed, treated for fleas, and, for some pets, microchipped.

Applications can be picked at the Marion Grant County Humane Society at 505 S Miller Avenue, Marion IN 46953. The application can be completed at the time or returned later. Applications can also be completed on line and emailed to marionhumane@gmail.com.

Please do not take pet ownership casually. We get many owner surrendered animals for the following reasons:

• Can't afford to take him to a vet when he gets sick or injured.

• Can't afford dog food, a dog house, heartworm and flea prevention.

• Can't afford annual rabies and parvo vaccinations.

• Can't afford to spay or neuter him.

• Don't have a stable living situation which allows dogs.

• Don't have a stable job or income.

• Don't plan to keep him inside and leash walk him or you don't have a secure fenced
area.

• Don't plan to socialize him to people and other pets and obedience train him.

• Plan to leave him outside without much attention. Dogs who are left neglected
outside become unhappy and cause barking problems — or worse.

• Are getting the dog just for your kids. You will be the one responsible for his care, so
don't get a dog just because your son wants one.

• Aren't committed to caring for him for his entire 10- to 15-year lifespan.

Our "Wish List" includes bleach, paper towels, dish soap, blankets and throws for dogs to sleep on, canned cat food, canned dog food, dry cat food, dry dog food, clay non-scoopable cat litter, scoopable cat litter, general all purpose cleaner, 39 gallon trash bags, laundry soap, toilet paper, and gift cards to local businesses for the other miscellaneous items we need(copy paper, copy machine ink, flea treatment products, special food items, etc.).

We always welcome volunteers(over the age of 16 years unless accompanied by an adult) to help walk dogs, clean dishes, do laundry, mop kennels and floors, wash windows and walls, clean up the outside grounds, do deep cleaning projects, brush cats, clip cat nails(only if experienced), and organized supplies.


Marion-Grant County Humane Society is no longer affiliated with the Marion Animal Care and Control Shelter as of 7-30-2009.
| day | hours |
| --- | --- |
| Monday | 1 PM to 6 PM |
| Tuesday | 1 PM to 6 PM |
| Wednesday | 1 PM to 6 PM |
| Thursday | 1 PM to 6 PM |
| Friday | 1 PM to 6 PM |
| Saturday | 1 PM to 6 PM |
| Sunday | Closed for adoptions |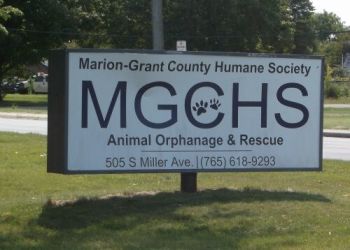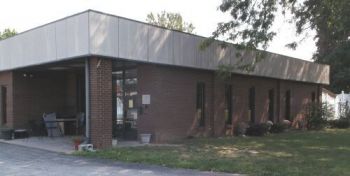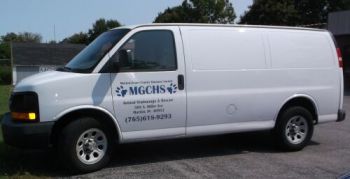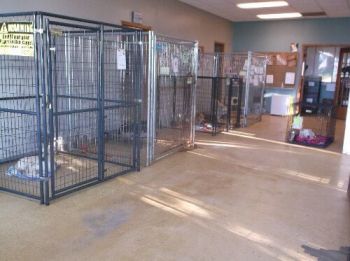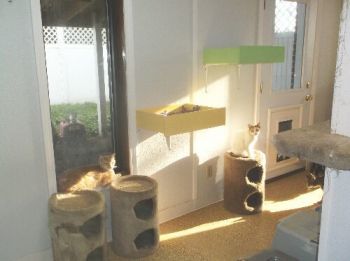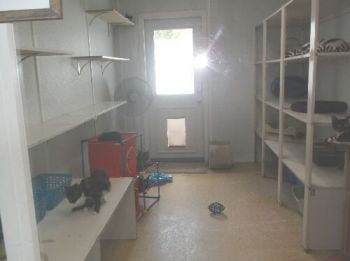 Recommended Pets
Recommended Pets