Main Content
Our Mission
The mission of Bombshell Bullies is to rescue, rehabilitate and re-home dogs identified primarily as American Pit Bull Terriers and American Staffordshire Terriers. Our goal is to place these adoptable dogs in their safe and loving forever homes.

We also educate the public by providing information on the prevention of abuse and neglect associated with these bully breeds.

In addition, we will help reduce the number of abused, neglected, relinquished and abandoned pit bulls.
Adoption Policy
Must be at least 22 years of age to apply.

Our adoption process is as follows: First, the applicant must fill out an application. After the application is reviewed by the rescue and the references have been called, dog introduction will be scheduled. If all goes well, a home visit will be scheduled and the dog will be placed. The first few weeks of having the dog is a trial period to make sure the dog is a good fit for you and your family. During the trial period, the rescue provides the necessities for you: crate, food, leash, and collar. If after the trial period you decide you'd like to adopt, adoption papers will be completed and the adoption fee is due at this time. If you decide this dog is not a good fit, the dog comes back to rescue and we can possibly look for a dog that would be a better match.

The fee for puppies is $500, 1 - 5 years is $300, and over 6 years is $200. This fee includes the cost of the spay or neuter, vaccinations, microchip, and heartworm test (in dogs over 7 months).

Adopters must agree to attend the Bombshell Bullies training program.

Our main areas of adoption are the Chicagoland area....typically within an hour driving radius of Vernon Hills, IL. Placement in other towns/cities/states depends on the availability of the rescue to do a home visit and the adopter to attend training classes with our behaviorist.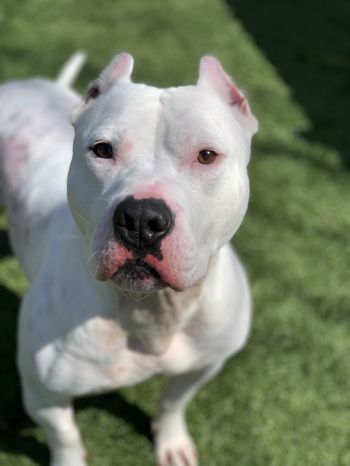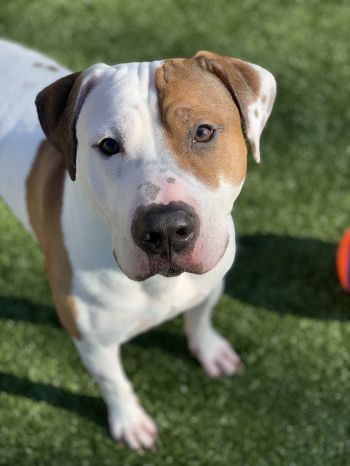 Recommended Pets
Recommended Pets