Main Content
Our Mission
You can always find us on Facebook http://facebook.com/foreverhusky.org. We have many events throughout the year to help those that need the special care they deserve.

Forever Husky is a 501(c)3 non profit charitable organization that aims to improve the quality of life for dogs in shelters and rescues until they find their forever homes.

Mission

Responsibility and Accountability: to ensure that donations would be allocated and distributed the way they were intended. Fundraising and donations are, more often than not, driven by the story of one particular animal. Forever Husky wants to ensure that donors have the reassurance that their donations are devoted to the Huskies the way they intended. If funds are raised for the care of a specific animal then the funds should be devoted solely to that cause. Forever Husky will be the arbitrator for that cause.

Support: the transition for a dog into a new home can be a struggle for even the most
Adoption Policy
Step (1) : Educate

Educating yourself on owning a Husky. You can click on the Husky 101 at the top of our website to learn specific husky behavior and what they were bred for.

Step (2) : Questionnaire

Once your application is received we will begin checking your references within 24 to 48 hours. To EXPEDITE the process please notify your references, including your vet, that Forever Husky will be contacting them.

Adoption Process and Pricing
Step (3) : Meet & Greet

After your application is reviewed, references are checked and approved[1], we than schedule a meet and greet with the Husky that you are interested in. When we will schedule the meet and greet, please remember this is when we also do a home inspection/check to make sure your home is ready for a Husky.

Step (4) : Home Delivery

When all is said and done with, we than will schedule for final delivery of your new adopted pet. This gives you time to ensure that your ready for your Husky after all is said and done with. We schedule this 1 week after your meet and greet in most cases.

About our adoption pricing and what it includes:

Spay or Neuter of the Animal
Vaccination for Rabies, Distemper/Parvo, Bordatella, Heartworm Test
Microchipped

All Animals are registered with AKC and AAHA Universal Pet Microchip Lookup. Forever Husky checks daily to ensure that all registrations remains registered. The microchip remains registered with the Rescue to ensure that if your on vacation and your pet is lost, that someone will be able to save them. Safety and Protection of found animals is top priority.
Deworming and/or De-flea Treatment ( when necessary )

If the Rescue Animal is currently being medically treated, we will finish out their treatment as well.

NEW: 30 days of Pet Insurance covered by Petfirst!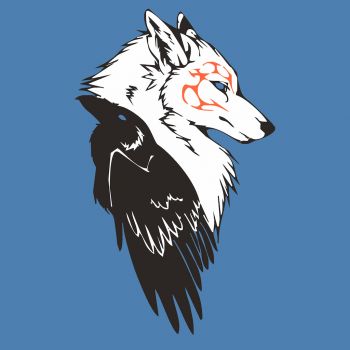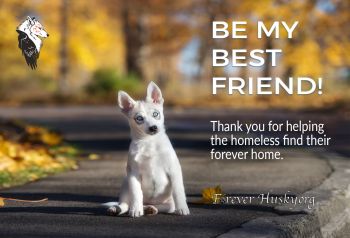 Recommended Pets
Recommended Pets