Main Content
Our Mission
Our mission is to promote respect for all animals through education, rescue, sheltering and adoption.

Red Door Animal Shelter is a non-profit, no-kill shelter committed to helping animals in need. Our primary focus is on cats, dogs and rabbits – the three most popular pets in the United States. We also rescue the occasional stray pet duck or backyard chicken.

We provide a cageless environment for the animals, giving them the closest-to-a-home experience that a shelter can provide. While our emphasis is on re-homing the animals through resourceful adoption programs, the shelter does offer permanent residence for those few animals not placed in homes. We created the premiere, extensive rabbit rescue program in the Chicago area and today we remain one of the few no-kill, multi-species shelters in the country that admits rabbits, spays/neuters them, microchips them and adopts them.

Red Door is a 501(c)3 organization; our Federal tax ID number is 36-4248178. We receive no federal, state, county or city funds. We are funded almost exclusively by private donations from the public; sometimes, we receive one or two small grants a year.
Adoption Policy
Many wonderful animals are waiting for loving homes. Our cats live in a cageless environment, our rabbits play daily in exercise pens, and our dogs live in foster homes. So our animals are happy, friendly, and

Prior to adoption, all Red Door animals are spayed/neutered, vaccinated, vet-checked and microchipped. Adopters get a complete copy of all medical records.

Cats are tested for FIV and FelV. Dogs are tested for heartworm. Both cats and dogs receive distemper and rabies vaccines; dogs receive the bordatella vaccine as well. Rabbits are vaccinated for RHDV2.

The adoption fee is $125 for cats and rabbits, $350 for dogs. Adopters must be 22 years old. Current photo identification must show your correct address. You must be employed or have a stable source of income. Renters must provide a landlord's name and phone number or a copy of current lease. And you must provide the name and number of your past or current veterinarian.

How to Adopt

As a potential adopter, you must complete our screening process, which includes an adoption application:
http://www.reddoorshelter.org/chicago_cat_rabbit_adoption_application.php

We will email/call you within 48 hours to schedule an appointment with an adoption counselor. Adoption counselors strive to find the right home for each animal and the right animal for each home.

All adoptions are done by appointment only. Dogs available for adoption are not located at our shelter address.
| day | hours |
| --- | --- |
| Monday | Closed |
| Tuesday | 12-4 |
| Wednesday | 12-4 |
| Thursday | 12-4 |
| Friday | 12-4 |
| Saturday | 12-4 |
| Sunday | 12-4 |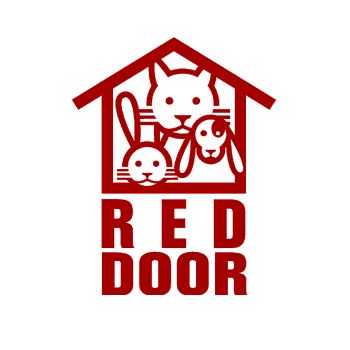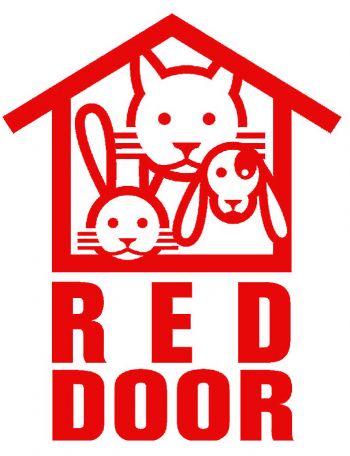 Recommended Pets
Recommended Pets