Main Content
Our Mission
The Humane Society of Northeast Iowa (HSNEI) is a 501(c)(3) no-kill humane society founded in 1995, in Decorah, Iowa, to help abused, neglected, abandoned, and unwanted companion animals in the five-county area of Northeast Iowa (Allamakee, Clayton, Fayette, Howard, and Winneshiek counties). Since our founding, we have offered numerous services including dog and cat rescue, fostering and adoption services, humane education, safety and family fun fairs, microchipping for pet identification, financial assistance in spaying/neutering and pet referral services.

Our rescue and adoption program provides temporary care at the Love & Friendship Adoption Center and in foster homes for unwanted and abandoned animals. We also provide a website to help in finding adoptive homes for these animals.

In 2013 the Spay/Neuter Assistance Program of Northeast Iowa (SNAP) joined HSNEI to become one organization working for animals in northeast Iowa.

HSNEI is a Best Friends Network Partner and a PetCo Foundation Partner.
Adoption Policy
Adoption policies and procedures

HSNEI is a non-profit organization that rescues and shelters homeless cats and dogs until they can be adopted into their "forever" homes. Adopting an animal is a lifetime responsibility and commitment to that animal.

HSNEI advocates for spaying/neutering of all companion animals, and for the humane treatment and care of all animals.

Adoption fees range from $30.00-$50.00 for cats and $100.00-$225.00 for dogs depending on the age and gender of the animal. These adoption fees only partially cover the veterinary expenses and housing costs for the animals. To enable you to take home an unaltered animal, we offer the Foster to Adopt program (explained below).

After submitting an application there is a processing period in order to complete all pre-adoption checks before an adopter may take an animal home. Receipt of all applications will be acknowledged within 24-48 hours when submitted online. Applications are held valid for one year after acceptance.

Potential adoptive families will be allowed to meet foster animals only after an adoption application has been completed and approved. The entire adoptive family is strongly encouraged to meet the animal before adoption in the case of canine adoptions.

Please note that HSNEI will not hold any animal for any potential adopter. Our mission is to place cats and dogs into a home as soon as possible. It is unfair to the animals to keep them in the shelter longer than they have to.

An individual must be 21 years old to apply to adopt an animal from HSNEI, with exceptions at the discretion of staff.

Foster to Adopt Program

HSNEI is pleased to offer the Foster to Adopt program. Adopters are allowed to take an animal home the same day as the Meet and Greet, if they have an approved application. The animal will not be available to anyone else while you are fostering. There is no charge for the adoption fee at this time. Adopters may take the cat or dog home to make sure it's good fit for them and their family. Generally we allow two weeks but more time can be allowed with communication with shelter staff. For more information please email andrew@hsnei.org

Foster to Adopt animals have had their rabies shot but may not be fully vaccinated. Adopters must understand the animals have to be returned to HSNEI or a prior approved veterinarian to finish the vaccinations. This is also the case for the alteration surgery - HSNEI must have proof of spay or neuter for the adoption to be finalized.

HSNEI makes all reasonable efforts to identify any medical or behavioral issues related to the animals in our care but cannot guarantee the health and/or temperament of any animal.

If you have questions please email andrew@hsnei.org or call 563-382-0500.
| day | hours |
| --- | --- |
| Monday | Closed |
| Tuesday | by Appointment |
| Wednesday | by Appointment |
| Thursday | by Appointment |
| Friday | by Appointment |
| Saturday | by Appointment |
| Sunday | Closed |

By appointment only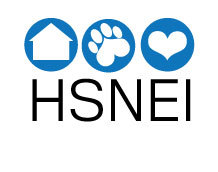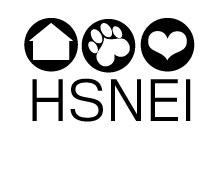 Recommended Pets
Recommended Pets