Main Content
Our Mission
We are committed to saving homeless companion animals, assisting other shelters/rescues through rescue transports, offering in-home training to keep dogs in their current homes, and educating the public on the issues of pet over-population, responsible pet ownership and puppy mills.
Adoption Policy
Step 1: Adoption Application

-Fill out an online adoption application. This is not a binding contract.
-If you have a specific animal in mind or would like help identifying a suitable match, the completion of the application starts this conversation.
-All applications go through a verification process before moving on to Step 2.
-Vet Record Verification: We check to ensure that current pets are spayed/neutered and up-to-date on vaccinations.
-Home Ownership/Landlord/HOA Verification: We check to ensure pets are allowed at this home and ask about any breed restrictions from the landlord, HOA or city.
-If there are any hiccups during the verification process, a volunteer will email you about the status of your application.
-If you haven't heard from us within 48 hours of submission, please check your spam folder!
-Please understand that at times we receive multiple applications for the same dog. Our volunteers work tirelessly to ensure the best fit for each dog.

Step 2: Meet and Greet

-Once your application is verified, an adoption coordinator will be in touch as quickly as possible to discuss next steps.
-The adoption coordinator can answer any questions you have about the dog and our process, and they will connect you with the foster volunteer to set up a meet and greet.
-We require a meet and greet with all human and furry residents of the home to ensure we are finding the best fit for everyone.

Step 3: Home Visit

-A home visit is mandatory prior to any dog adoption.
-After a successful meet and greet, a home visit volunteer will schedule a time for a home check.
-Home visits are not meant to be intrusive. The goal of a visit is to see where our adoptees will live and give adopters a chance to know us better.
-The most important thing for us is to know that our animals are going to safe and caring homes and that all members of the family are prepared for a lifelong commitment to their new companion.

Step 4: Happy Tail!

-After a successful meet and greet and home visit, we schedule an adoption!
-All dogs are spayed/neutered, microchipped, heartworm tested (adult dogs), and up to date on age appropriate vaccinations and monthly flea/tick/heartworm preventatives.
-All cats are spayed/neutered, microchipped, FIV/FeLV tested (adult cats), and up-to-date on age appropriate vaccinations and monthly flea/tick preventatives.

Adoption Fees

$250: Puppies (up to 6 months)
$195: Dogs age 6 months – 2 years
$125: Dogs age 2 years – 7 years
$100: Senior dogs (age 8+)
$200: Bonded Buddies

$100: Kittens (up to 6 months)
$150: 2 Kittens
$60: Adult Cats (6 months and older)
$90: 2 Adult Cats

**AHeinz57 retains the right to refuse any adoption for any reason.
**You MUST be at least 21 years old to adopt from AHeinz57.
**Please note that AHeinz57 does NOT have outdoor dogs or cats for adoption. Our animals have been acclimated to live in homes with families, the garage doesn't count. Our focus is always for the best welfare of the animal.
| day | hours |
| --- | --- |
| Monday | 1:00 p.m. - 7:00 p.m. |
| Tuesday | 1:00 p.m. - 7:00 p.m. |
| Wednesday | 1:00 p.m. - 7:00 p.m. |
| Thursday | 1:00 p.m. - 7:00 p.m. |
| Friday | 1:00 p.m. - 7:00 p.m. |
| Saturday | 11:00 a.m. - 4:00 p.m. |
| Sunday | 11:00 a.m. - 4:00 p.m. |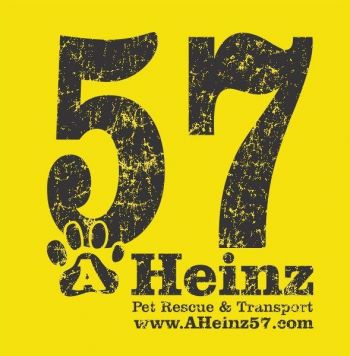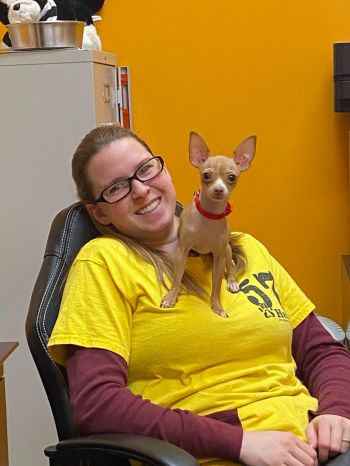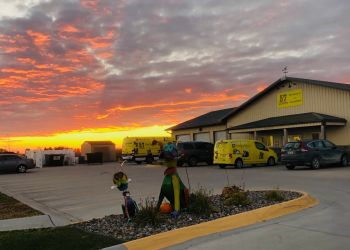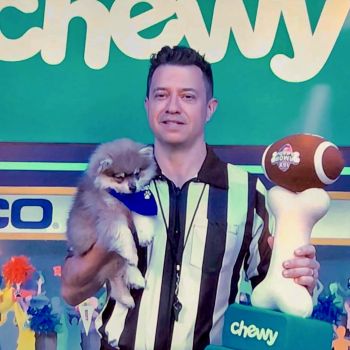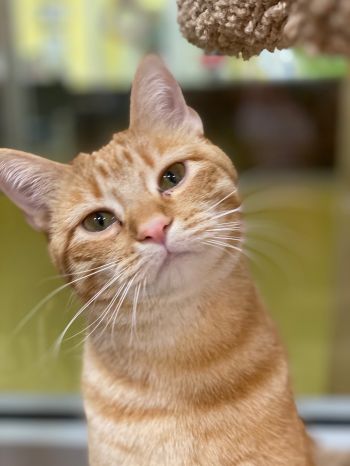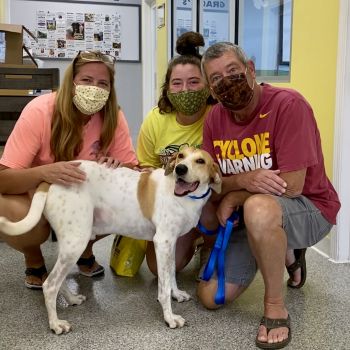 Recommended Pets
Recommended Pets