Main Content
Creston Animal Rescue Effort/Creston City Pound
Our Mission
The Creston City Pound is a holding facility for stray/abandoned animals within Creston City limits. Animals are held for 7 days to give owners time to claim their pets. After this time they become available for adoption. Here is where a dedicated group of volunteers come in. Since 1998 Creston Animal Rescue Effort (CARE) has helped to get these pets adopted into new homes. We publish their photos in the local paper, hang flyers around the community, update our website and Face Book, host fundraisers and supply the pets with treats, vet care and love. Please be patient, ALL our work is done by volunteers who have full-time jobs and families. When calling please speak clearly and leave a phone number. You may also email CARE at mdowney@iowatelecom.net or message us on Face Book @ Creston Animals.

C.A.R.E. relies solely on donations and fundraisers. The City purchases the pet food and maintains the utilities at the pound but all vet care, spay and neuter promotions, adoption ads and flyers, treats, toys and transportation to other shelters is paid for by Creston Animal Rescue Effort. Please help us help them by sending a donation today! Mail donations to C.A.R.E., 304 W. DeVoe, Creston, Iowa 50801. ** Note: this is NOT the facility address, it is for mailing donations only.

The Creston City Pound is not an intake facility, meaning we can not accept owner released pets. If you need help re-homing your pet please go to www.rehome.adoptapet.com and follow the instructions.


http://beyondbreed.padogrescue.com/?id= IA83
Adoption Policy
Animals are available for adoption after the 7 day stray hold time has expired. The State of Iowa requires all animals adopted from this facility to be sterilized. The City of Creston also requires a Rabies vaccination. Most of the pets at the Creston City Pound are spayed or neutered, vaccinated and tested for heartworm and feline leukemia before adoption. The adoption fee is $20.00 unless the animal has not been previously s/n and then there is also a $20.00 spay/neuter deposit collected at the time of adoption.

* Adoptions can not be done through the mail or done as a gift for someone else. The actual adopter must fill out an application and meet with the Adoption Coordinator. The animal must reside at the address on the contract. Call ahead for an appointment as the City Pound does not have regular "open" hours, leave a message at 641-782-2330. Print an adoption application from this site or you can contact CARE with your name and address and we can email or snail-mail you an application.

* We can not adopt outside of Iowa as it is too difficult to do home checks and review applications. We give priority to local adopters who own their home and have completed an adoption application. The applications usually take 3-5 days to review so please be patient. We reserve the right to refuse an adoption to anyone.
| day | hours |
| --- | --- |
| Monday | - |
| Tuesday | - |
| Wednesday | - |
| Thursday | - |
| Friday | - |
| Saturday | 12:30 - 2:30 |
| Sunday | - |

By appointment only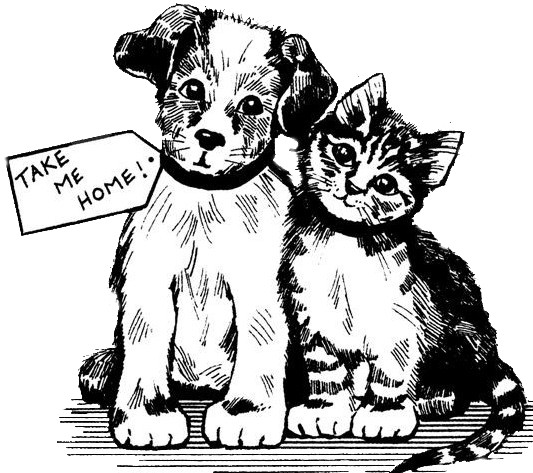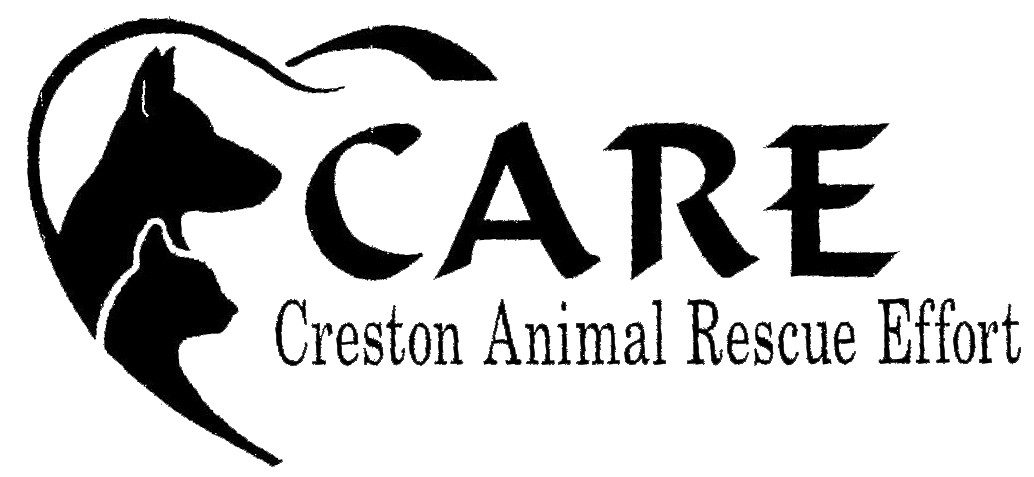 Recommended Pets
Recommended Pets