Main Content
Our Mission
Colbert Veterinary Rescue Services, Inc. believes that pets and people enhance each other's lives. We believe in responsible pet care including spaying/ neutering, vaccinating, and micro-chipping. We find permanent loving homes for abandoned or neglected dogs and cats. While they are in our care, we provide veterinary care as well as pet socialization and training. We sponsor public education programs about pet care and pet abuse. We hold pet adoption events and assist other rescue organizations in caring for and placing dogs and cats. We believe in community and communication to make life better for all.

Why should you adopt a pet from us?

1. Our pets are fully vetted and healthy. Special needs pets are shown and although they may need more "maintenance" they are as healthy as can be!

2. They are fed a high quality diet including grain-free pet food and probiotic supplements.

3. Pets are trained and socialized while they are in our care.

4. You will be giving a home to a pet who was previously unwanted.

CVRS obtained non-profit 501c3 status in 2006. Since then we have grown and currently have 2 buildings, Mario's Mansion for cats with an outdoor play area and the Heart For Mutts Haven for dogs. Mario's Mansion is named for a very special disabled (paralyzed rear legs) cat named Mario Moustache who we had the privilege of sheltering. He was an inspiration to us all.

We are still raising funds for the Heart For Mutts Haven so that we can install indoor cages and other improvements. The Haven also provides a home-style indoor environment and has five fenced outdoor play yards for the rescue dogs. This building enables us to streamline the care of the dogs and create more time for socialization and training.
Adoption Policy
Contact us by e-mail to receive more information about the pet you are interested in and an adoption application.
Fill out the application and send it to us.
After your application has been checked, we will make an appointment with you and your current pets to meet and adopt your chosen pet.
We will do a home check within a week and call you to see how things are working out.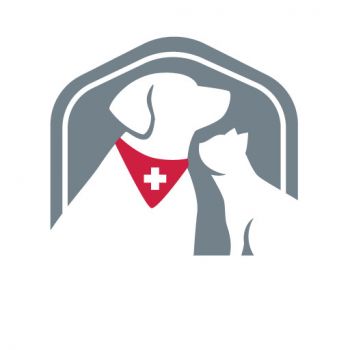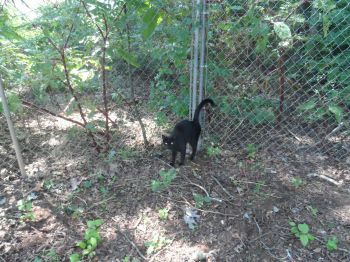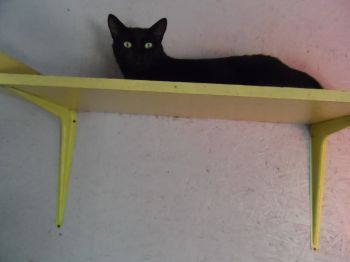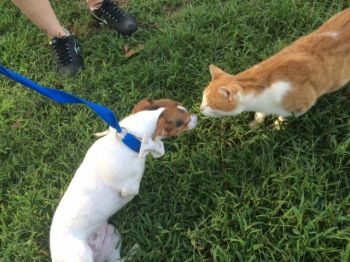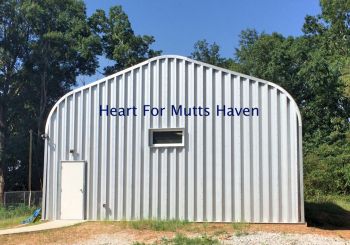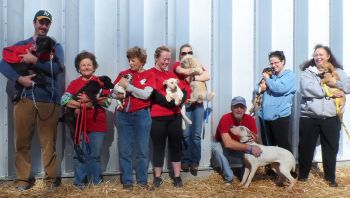 Recommended Pets
Recommended Pets