Main Content
Our Mission
To improve the lives of parrots through education, adoption, outreach, and intervention.
Adoption Policy
Thank you for your interest in adopting a parrot from us! Our number one priority is, of course, The Parrots! Finding the right home for the right bird is of utmost importance. Animals and parrots in rescues and sanctuaries around the country find themselves there through no fault of their own. The parrots here did not ask to be here and don't understand how they came to be here. Though many of our birds come here through hoarding cases and seizures from animal control agencies, many come from loving homes. All the birds here have learned to trust us after having their lives changed when they arrived. We want them to know that the prospective adopter is someone that they can trust as well. No bird from Ziggy's Haven will go home with a stranger! Our adoption policies are strict and are for the benefit of both you and the bird you wish to adopt.

Understand that unlike breeders and pet shops, we will be completely honest with you to the best of our knowledge. Parrots are loud, destructive, selfish and demanding. Not all parrots talk. They can be very jealous of your significant other and your children. Larger parrots can chew through a $40 toy in a matter of days. Parrots are highly intelligent and get bored easy so they need a variety of activities to keep them happy and healthy. An unhappy parrot leads to unpleasant behaviors such as screaming, biting, feather plucking and destruction and may even lead to self mutilation. Parrots want to be included in your activities and be part of your family. They enjoy spending time with you out of their cage. They like consistency and whatever habits you start with them, you will need to continue. We will inform you of all the negatives that we are aware of regarding the particular bird that you wish to adopt. Keep in mind that we are a parrot shelter and not a home. Some of the behaviors the birds exhibit here may not be the same behaviors you will see once you bring your feathered companion home.

To adopt a bird from us, you must be willing to spend time volunteering here at the sanctuary working with the bird you wish to adopt. We will not adopt a bird to you that doesn't like you just because you want it. Our priority is the bird and his/her happiness, not yours. No offense, but you don't spend your life in a cage. If the bird is aggressive towards you or shows an obvious dislike of you, we will not adopt you that bird. Our biggest joy comes from the bird picking you and not the other way around. And YES! Birds will pick their people!

Our minimum suggested donation for adoptions range from $50 up to $600 depending on the species of the bird. We will do a home visit prior to the adoption as well as follow up visits after the adoption to see how things are going. While you are here working with your bird, you will learn the birds needs and wants, proper diet and nutrition, cage size requirements, things to watch for, potential dangers and hazards and more. Having a parrot as a companion is a serious and in many cases a lifetime commitment.

If you are interested in adopting a parrot from us, please fill out an adoption application and we will be happy to work with you to find the bird that is right for you! Thank you for considering adoption!
| day | hours |
| --- | --- |
| Monday | 10am to 5pm |
| Tuesday | 10am to 5pm |
| Wednesday | 10am to 5pm |
| Thursday | 10am to 5pm |
| Friday | 10am to 5pm |
| Saturday | 10am to 5pm |
| Sunday | Closed |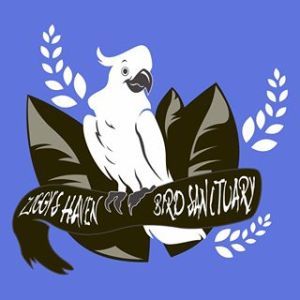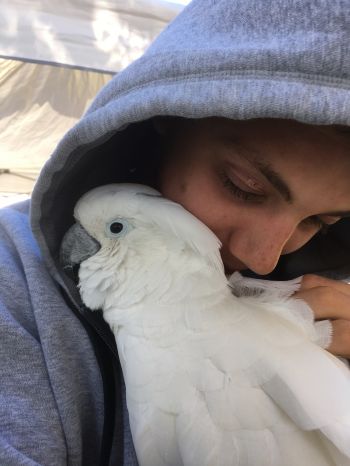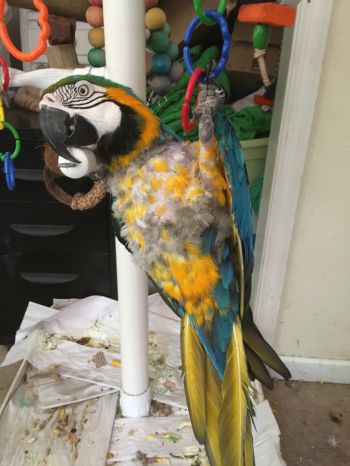 Recommended Pets
Recommended Pets