Main Content
Florida Boxer Rescue Inc.
Our Mission
Florida Boxer Rescue continues to be overflowing with beautiful Boxers who, for one reason or another, have lost their homes.  Speaking of homes, we are always in need of foster homes to provide a safe and loving place for them to live until adoption.  If this sounds like something you would be interested in doing, please go to our website www.flbr.org and submit an application.  We would love to hear from you.


Incorporated in 2000, Florida Boxer Rescue Inc. is a 501(c)(3) non profit organization whose sole purpose is to find permanent and loving homes for neglected and abandoned Boxers who are in shelters and also to assist owners who must find new homes for their beloved Boxer dogs.  We are totally staffed by dedicated volunteers and all Boxers in our program are in foster homes where they can receive love, attention, and any medical assistance needed.  To date, we have rescued over 4,350 Boxer boys and girls!
Adoption Policy
PLEASE CHECK OUR COVERAGE MAP on the application form page as we do not adopt outside of our coverage area. The process begins by filling out our online application at http://flbr.org/application-form/  You will receive an automated message advising we have your application and will be in touch with you as quickly as possible. The next step is you will receive either a phone call or an email to discuss your application and arrange for a volunteer to visit with you in your home. Once you are approved, then comes the fun part of learning about our adoptable Boxers and working with your contact to find the perfect dog for you.  This is the process - please understand that by contacting us to learn information about a particular dog before your approval, takes our volunteer's time away from working all applications.

IMPORTANT: We only adopt within our service area. Please verify you reside in our area by checking our service area map on this page: http://flbr.org/application-form/

Our website is www.flbr.org.  On our site, you can read about all the things we do and the various ways to contact us.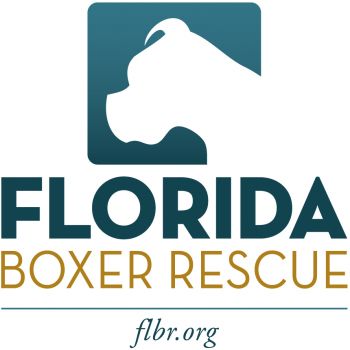 Recommended Pets
Recommended Pets