Main Content
Our Mission
At Happy Cats Haven, we rescue homeless Colorado cats & kittens and find them new, forever families. Our vision is to make life better for all cats through adoptions and education.

We are a non-profit, Fear Free rescue & adoption center and guarantee safe haven for all cats we take in. No healthy or treatable cat is euthanized, and our Live Release Rate is 98%, which means we meet the definition of a No-Kill organization and exceed that of "Socially Conscious Sheltering."

More important than definitions, we back up this commitment by treating our cats as individuals–with respect, compassion and positive reinforcement. We focus on being fully feline-friendly.
Adoption Policy
You are always welcome to come meet our cats and kittens! Filling out an Adoption Application beforehand will save time.

Our basic requirements are that all cats be kept inside, except when supervised or outside on a leash (we offer help with leash training!) or in an enclosed catio.

We don't support declawing, which is actually amputating toes and can lead to far greater pain and issues than keeping their paws intact. We do support proper training for scratching, from kittens to adults, and will help you choose the equipment your cat likes best.

We require a copy of the lease agreement that authorizes cats so that no one is heartbroken later if the cat is not allowed. Bringing that in when you come to meet the cats will also speed up the process.

Over 55% of our adoptions go to family and friends, so we always offer our Buddy Discount to bonded pairs or kittens, with the second one at half off. Kittens thrive when they go home with a sibling, so we give preference to pair (or triplet or quadruplet!) adoptions. We also recommend kittens of at least 4 months to families with children under 5, for the safety of the children as well as the kitten.

With an approved application, a cat or kitten can be held up to 48 hours with a $50 deposit (sometimes longer in special cases). This deposit isn't refundable but is transferable to another cat if needed.
| day | hours |
| --- | --- |
| Monday | closed |
| Tuesday | closed |
| Wednesday | Personalized adoptions by appointment |
| Thursday | 5 - 8 pm |
| Friday | 12 - 5 pm |
| Saturday | 12 - 5 pm |
| Sunday | 2 - 5 pm |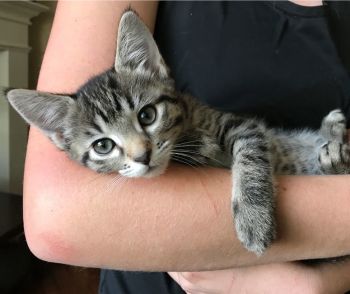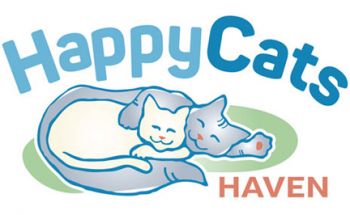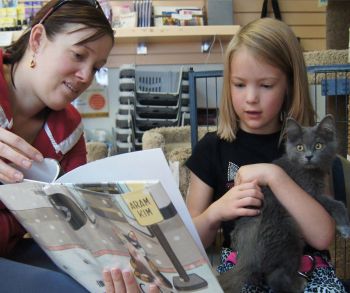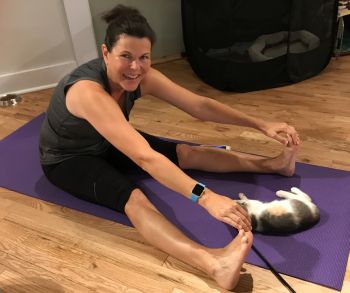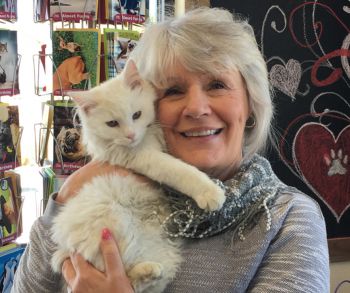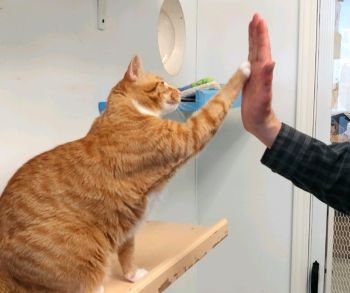 Recommended Pets
Recommended Pets