Main Content
Our Mission
OUR MISSION
To enhance the quality of life for both pets and people through the process of matching adoptable animals with their forever homes.

How We Stay on Track:?
Our "All Aboard" Philosophy - We don't discriminate who can ride this train! Every creature deserves the opportunity to succeed, grow, and start anew. No animal shall be rejected a chance at life due to high medical expense, age, size, breed, perceived temperament, lack of space, or too much time spent in a shelter.
Adoption Policy
Adoption Process:

We are a foster based rescue, and do not currently have a location. To meet or adopt any of our dogs or puppies you will need to attend one of our weekly Saturday adoption events. You must be present at the event to adopt a dog. We ask that you pre fill out an application prior to attending the event so that we can get you approved and you can take home your new puppy from our event.

We start marketing our available dogs and puppies BEFORE they arrive in CO to work on finding them their forever homes as quickly as possible and to decrease the amount of times they have to be moved around. Most of our dogs and puppies are NOT in CO when they are posted on the website.

Step 1 – Fill Out An Adoption Application
Please fill out an application online, which can be found under the adoptions tab. Applications must be filled out in full and electronically signed or we will not review them. Please allow us 24-48 hours to process your application and get back to you. You will receive an email back from us letting us know if you are able to adopt or not. If you fill out an application less than 24 hours before one of our adoption events, do not expect to get a response back from us before the event.

Step 2 – Placing a Dog or Puppy on Hold
We are able to hold one dog or puppy per approved applicant to give you the first chance to meet and hopefully adopt that puppy. Dogs on hold will only be held for the first hour of our adoption event from 10-11am. After 11am all dogs will be available on a first come first serve basis. A dog is not on hold for you until you have received a confirmation email back from us letting you know that your application has been approved and you have confirmed that you will be at our adoption event to meet your chosen dog.

Step 3 – Attending an Adoption Event
Our adoption events are held every Saturday from 10am-1pm at the Fort Collins Petco located at 2211 South College Avenue. No one will be let into the event before 10am, as we are setting up and all of the foster dogs are arriving, so please do not crowd or pester us. If you have a dog on hold a volunteer can help you locate that dog and you get the next hour to socialize with that dog and decide if it is a good fit. If you do not have a dog on hold, you are welcome to come meet our dogs that do not have holds on them, but dogs with holds will not be available to meet until after 11am. Volunteers will be happy to answer questions and help you introduce the dog to your current dog(s), kid(s), etc. Once you are ready to adopt there will be more paperwork and an adoption fee.

Step 4 – Adopting
Even though you have already submitted an application online, there will be more paperwork required to make the adoption official. You will need to complete all of the required adoption paperwork and pay the adoption fee. ADOPTION FEES ARE NONREFUNDABLE.
| day | hours |
| --- | --- |
| Monday | - |
| Tuesday | - |
| Wednesday | - |
| Thursday | - |
| Friday | - |
| Saturday | 10am-1pm |
| Sunday | - |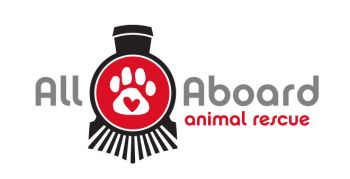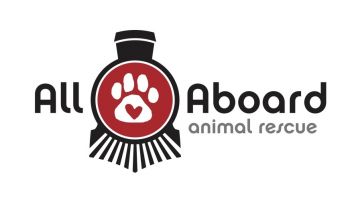 Recommended Pets
Recommended Pets