Main Content
Our Mission
We aim to raise people's awareness about animal cruelty and encourage them to take part in eradicating this problem. Our goal is to find all our rescues a forever home that provides them with all the love, stability, and structure that they need and deserve. We actually look forward to the day that we will go out of business because that means that every animal in this world has already been saved from cruelty and can sleep in comfort, being lavished with love by families who truly care for them.

Our organization provides rescue care and rehabilitative services to abandoned and abused animals in the Stockton area. We also offer foster care and facilitate the adoption placement to their new homes.
Adoption Policy
Finding a Best Friend Rescue Adoption Process
(Please READ before applying)

THANK YOU for considering adopting from Finding a Best Friend Rescue!

*You MUST be over the age of 21 to adopt
*Your application MUST be completed (ALL questions must be answered or automatic denial) and include the following:
*You must have a background check (to verify that the applicant does not have any animal abuse charges against them) and must be submitted alongside the application (serious adopters only)
*Identification Card or license is required and MUST be submitted with the application and used to do background check (photo submission of your ID is ok)
*Home check of every room (including backyard) are checked for things that can be harmful (rat traps, loose fence boards, poison, wires, etc.) to the pet
*Any current pets must be SPAYED/NEUTERED and current on vaccinations
*If you're renting your home, we MUST see the lease or letter from landlord approving this specific pet
*The adoption fee must be given in cash or Venmo - no checks accepted.

All our animals are spayed/neutered (as long as they are old enough), up to date on age appropriate vaccines, microchipped, flea and tick treated, dewormed, and heartworm tested (for pups over 1 year old), Giardia and Parvo tests for puppies, and any/all pre-existing medical issues have been addressed.

Please reach out to us at findingabestfriend@gmail.com if you have any questions.

THANK YOU for considering adopting from Finding a Best Friend Rescue!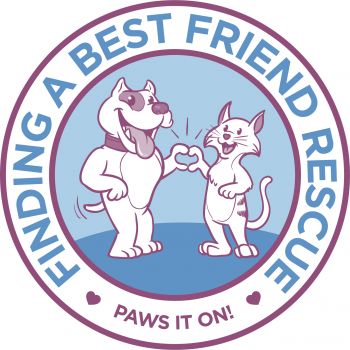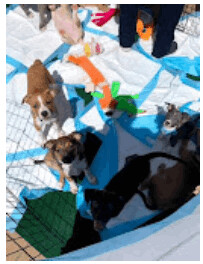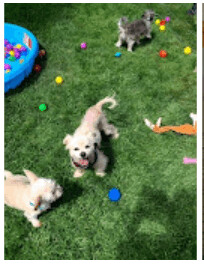 Recommended Pets
Recommended Pets