Main Content
Our Mission
Please help curb the homeless pet overpopulation by spaying and neutering.  Never allow your pet to roam outdoors without being sterilized.  There are many FREE and low cost programs available through out Southern California. If you need help, reach out via email or our Facebook page. Remember, "It's HIP to SNIP!"

Interested in becoming a much-needed foster for an animal in need?  Just send us a message!

You can visit us on Facebook at: "Save The Leadwell Kitties".  There you'll find ALL of our adoptable cats and kittens, along with updates from fosters and adopters. Each photo album is numbered, with rescues stories documented in chronological order. *Be sure to check out the videos, too!

We rescue animals that are born in our communities, ones that are sick, injured, suffering, or in distress (like Luna, the young kitten, stuck underneath the floorboards of a sorority house at UCLA). This includes strays that have been abandoned by previous owners.

We also save them from euthanization at our local, municipal shelters.

Additionally, we are very active in trapping in our local communities and participate in TNR (a nation-wide program that stands for Trap, Neuter Release [or Return]). We have an arsenal of humane traps, net poles and handling gloves. While the cat is under anesthesia (for Spay-Neuter), the right ear of the cat is "tipped" (or cut). Once that cat has recovered and is released, the ear tip indicates he or she has already been sterilized and vaccinated.
Adoption Policy
Welcome to "2TheResQ"!  All visits are by appointment only.  It's equally important that it's the right match both for you, your family, and the animal.  We receive your inquiry through Petfinder and respond via email.

We will attach one of our adoption applications as a PDF. You can either complete it through the Adobe program or print it out and complete by hand. Applications must be sent back as PDFs (on a flatbed printer-scanner). Once received, we follow up with a phone interview.

Not sure what type of pet you'd like to add to your existing fur family?  Let us help.  I have particular skills in matching felines with other pets already in the home.

You can also find all of our rescues and updates on our Facebook page: "Save The Leadwell Kitties"!

Interested in one of our cats or kittens? Please send an inquiry email - through this site - and we'll send you an adoption application.

All adoptions require a completed application, signed agreement, home check, and $150 adoption fee (unless otherwise stated).  The adoption fee typically includes FVRCP vaccines, Rabies (if the cat is old enough), de-worming, flea treatment (Revolution), combo testing (FIV/FeLV), micro-chipping and sterilization. *We offer a discount of $250 when adopting a pair!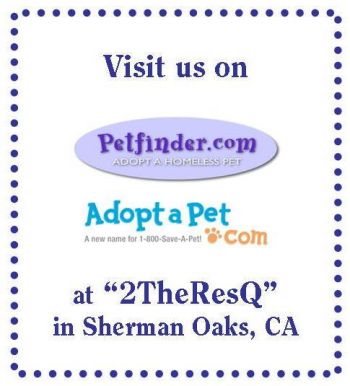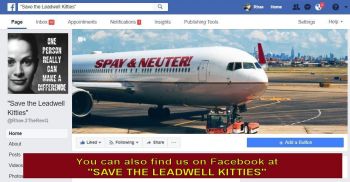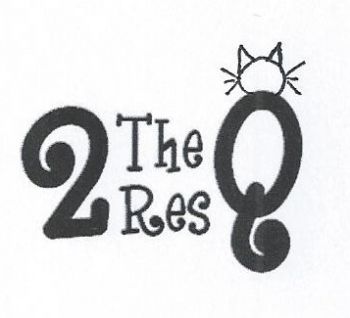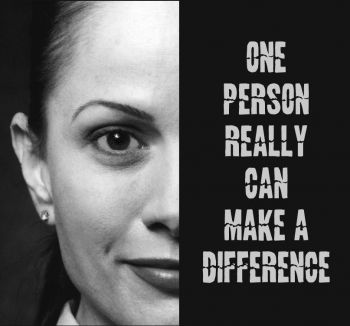 Recommended Pets
Recommended Pets