Main Content
Santa Cruz County Animal Shelter
Adoption Policy
Here are some frequently asked questions about the adoption process at the Santa Cruz County Animal Shelter. Please note that at this time (shelter in place) we are doing adoption BY APPOINTMENT ONLY and we are requiring the Shelter's application be filed with us and proof of home ownership or landlord approval be acquired/provided prior to setting up a meet with an adoptable animals. Please refer to our web site rather than submitting the Petfinder application: https://www.scanimalshelter.org/adoption-application-fees/.

What should I bring?
Driver's license or other current photo I.D.
If you rent, bring a copy of your lease and/or your landlord's name and phone number.
If you own, be prepared to show proof of home ownership (deed or mortgage statement).
We recommend any family or household members who will live with the pet be present.
We recommend any resident dog(s) in the household meet potential adoptive dog(s) at the shelter prior to adoption completion.

How much time should I allow?
Allow at least one hour for meeting the pet and filling out paperwork. Adoption paperwork must be started at least one hour before closing.

What will it cost? What's included?
Adoption costs cover spay/neuter services, rabies vaccination (for dogs and cats 3 months of age and up), additional species-specific vaccination(s), deworming, a microchip, a pet license (dogs only and Santa Cruz County residents only), collar, leash, and ID tag (dogs), and a cardboard pet carrier (cats, rabbits, small animals). The adoption fee also covers any additional services and treatments that may have been provided on an as needed basis for an individual animal, such as flea and/or tick preventative, additional surgical intervention(s), dental care, grooming, etc. Those services and treatments are provided at the discretion of veterinary or animal care staff. In addition to the adoption fee, certain dogs may require a training deposit, which is refundable upon verification of the adopter having completed a training course with his/her adopted dog. Adoption costs vary. Click here for the complete list of adoption fees.

I saw this dog / cat / critter on your website and/or Petfinder. Is s/he still available?
Petfinder and the Shelter's adoptable pet listing (on PetHarbor) show pets living at the shelter and in foster care. The Shelter's adoptable pet listing is refreshed automatically and tends to be more up to date than Petfinder's listings. If the pet you are interested in is at the Shelter, we'll look him/her up when you arrive. If s/he is listed as a foster animal, we'll contact the foster volunteer on your behalf after we've received and approved an adoption application.

How old do I need to be to adopt?
We ask that all adopters be at least 21 years old.
| day | hours |
| --- | --- |
| Monday | 10:00 am - 6:00 pm |
| Tuesday | 10:00 am - 6:00 pm |
| Wednesday | 10:00 am - 6:00 pm |
| Thursday | 10:00 am - 6:00 pm |
| Friday | 10:00 am - 6:00 pm |
| Saturday | 10:00 am - 6:00 pm |
| Sunday | 10:00 am - 6:00 pm |

By appointment only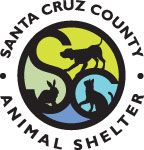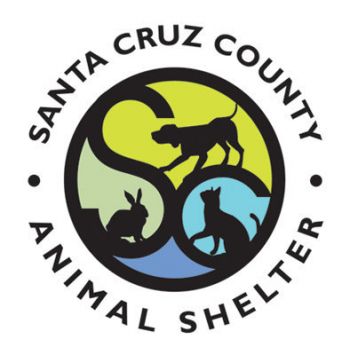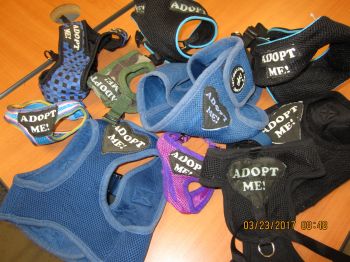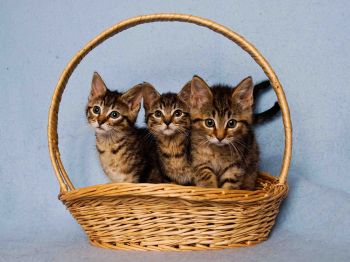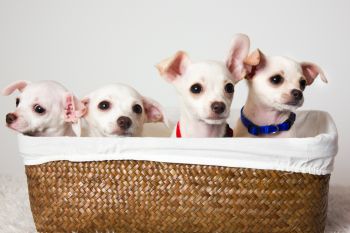 Recommended Pets
Recommended Pets