Main Content
Our Mission
We have 10 acres for a shelter in Morrilton, AR. We are currently working on getting a barn built to house the rescue dogs and keep them warm this winter and keep them safe from weather conditions all year long. We are needing funds to build the barn and get the concrete poured for the kennel runs. Concrete pad will run us $8,000 to get it started. 


 


KC Pet Rescue is a 501(c)(3) non-profit organization that is made up of a small group of people who devote and dedicate their love, time, and personal resources to care for homeless, abused and abandoned dogs. Our first priority is to rescue dogs in emergency situations in our location with help from our community. We are passionate about saving the lives of innocent dogs, some who spend days in a pound or shelter and are at risk of being euthanized. These beautiful animals certainly deserve a chance in having a full life. We are dedicated to finding wonderful, loving forever homes for these unfortunate ones.
Adoption Policy
Please visit http://www.kcpetrescue.org/adoption-services.html to see our policies for adoption.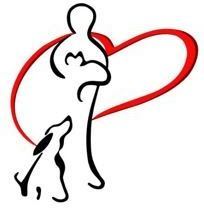 Recommended Pets
Recommended Pets