Main Content
Our Mission
We are a 501c3 non-profit, volunteer-run organization that prides itself on raising healthy, well-adjusted, socialized cats and assisting in helping them find their intended forever-family. From rescue to forever home, each animal is hand-raised, cage-free, fully vetted and fostered in the homes of our loving volunteers. We encourage utilizing the individual talents and skills of each volunteer to foster a collaborative environment that educates, motivates, and nurtures feline advocacy in our community.
Adoption Policy
Why adopt from Feline Fanciers Cat Rescue? Hand raised, cage-free, healthy, happy kitties, that's why. We are not a shelter clearing house. We don't just put a family with a cute kitten and high-five each other on a job well done. We rescue from our local kill shelters and hand-raise each feline in loving foster homes. Each cat or kitten is fully vetted including spay/neuter, microchip, distemper (FVRCP) series, rabies vaccinations, feline leukemia/FIV testing, scheduled fecal testing/deworming treatments, monthly flea/tick treatments and any additional treatment and care a cat or kitten needs to be healthy and happy.
We also take it a step further and select only volunteer fosters who share our love and dedication to each feline as if they were their very own.

Potential adopting families complete an application and are screened to help them find the right kitty for their home. Then they are interviewed by a member of our adoption team AND the potential kitty to make sure it's a good match: "The kitten picks the family". We also insist on a trial period to insure both the family and the feline is happy with their forever commitment to each other. Due to being a small, local, non-profit rescue, we do not have the ability to transport felines. Adopters must be able to travel to Madison, AL for a meet and greet with the feline they are interested in.

From rescue to forever home, each one of our fur-babies is a beloved and adored member of a family; whether it be ours or yours.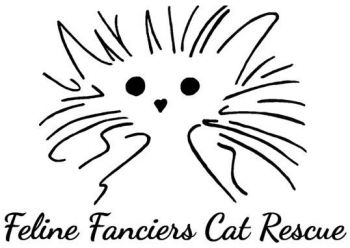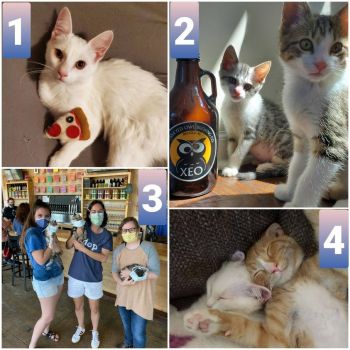 Recommended Pets
Recommended Pets