Main Content
SOS Beagle Rescue-Alabama Chapter
Our Mission
SOS (Save Our Snoopies) Beagle Rescue, Inc. is a non-profit organization dedicated to the placement of abandoned and neglected beagles.

Our Purpose:

To rescue abandoned dogs from shelters and provide temporary housing for them via our foster network until such time that each may be placed in a loving, safe environment and a permanent home.
To assist owners no longer able to care for their beagles in finding new and permanent homes for them.
To provide public education and training on the beagle breed including characteristics, physical form and known breed health related issues.
To reduce pet overpopulation by spaying/neutering all beagles prior to adoption.

Our Vision:

All beagles in our care will be raised in a secure, nurturing environment. We will provide veterinary care including vaccination, heartworm testing and treatment (if necessary) and other procedures on an as-needed basis to ensure each dog adopted from our Rescue is physically and mentally sound. We also will provide each animal with behavioral evaluation, socialization and humane training so that every dog placed through SOS is given the best chance possible to live out his/her life fully in a loving, permanent home.
We will work with local and national humane societies, breed rescues and animal shelters in an effort to foster a positive community of networked rescue professionals.
The basis for our decision-making will be our knowledge of the breed, and our experiences with working with rescued animals. When necessary, medical decisions will be handled collaboratively between SOS founding members and qualified Doctors of Veterinary Medicine.
Our volunteer staff will be knowledgeable about the breed. They will be professional in all dealings where they serve as representatives of SOS Beagle Rescue.

Our Goals:

To build and maintain funds for routine medical care and housing of each dog in our fold.
To microchip and spay/neuter all dogs prior to adoption.
To provide a positive impact on every animal in our care by providing each a permanent, loving home including senior and/or special needs dogs.
To increase public awareness of the beagle breed and SOS Beagle Rescue, by attending shelter showcases, meet and greets, and by participating in an ongoing exchange with others in the business of rehoming pets.
To build our volunteer and foster home base.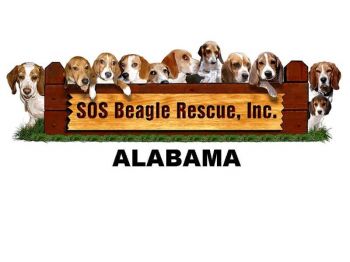 Recommended Pets
Recommended Pets