Main Content
Our Mission
Who We Are

Forgotten Felines, Inc. is a 501-(3)(c) non-profit charitable organization. Our primary purpose is to manage the feral cat population in our area by trapping, neutering/spaying and re-releasing (TNR) cats back into their original territories. We also work to provide safe temporary homes for cats that are homeless, unwanted, abandoned or lost. Some of our animals have been rescued from dangerous conditions and cannot be released back to their original territory...these animals are housed in foster homes until permanent loving homes can be found. The majority of these animals are friendly abandoned pets, that are not feral, and we offer these loving and grateful animals for adoption here on Petfinder and also at PetSmart Jones Valley and PetSmart University Drive, Huntsville, AL. We also provide help to people who are elderly, disable, financially challenged and those who love their animals but cannot provide them with the necessary care.

Our Mission

* Control and maintain feral cat populations through neutering/spaying

* Educate the public about about proper pet care and responsibility, especially neutering/spaying and advising about pet behavior and medical issues that often result in families giving up their pets

* Humanely remove and relocate ferals when possible

* Adopt out loving, grateful animals into permanent forever homes

* Raise necessary funds to build a shelter for rescued cats

Adopting A Friend

All cats have been given their current shots and all are neutered or spayed ~ over a $200 value ~ for a $100 donation, which helps us continue our important mission.

Forgotten Felines, Inc. receives no local, state or federal government funding. We rely solely on the generosity and kindness of our community. You can help support our efforts with a donation, tax deductible to the fullest extent of the law, of any amount through this website or our address listed below.

Your support of our efforts is greatly appreciated and will help us to help those in need.

DONATIONS ACCEPTED:

Via PayPal:
Visit our webpage to Donate via PayPal (you do not need a PayPal account to donate)

For Checks:
Mailing Address:
Forgotten Felines Huntsville
PO Box 60
Capshaw, AL 35742


"What is a "Feral" Cat?
From Neighborhood Cats:

A feral cat is a cat who has reverted in some degree to a wild state. Such cats originate from domestic cats who have been lost or abandoned and have learned to live outdoors or in structures such as warehouses, factories, abandoned buildings, or barns. They adapt to urban areas as well as rural, establishing themselves in back alleys, parking lots, and piers, to name a few. In most cases, feral cats are not completely wild because they still depend on people for food, whether the source is a caretaker who comes by once or twice a day, a dumpster outside a restaurant, garbage cans, or the like. Relatively few feral cats subsist by hunting alone.

Just how feral a cat is depends on several factors. First is the age of the cat. After six or seven weeks, a kitten's ability to socialize starts to diminish. How many generations the particular line of cats has been living outside a human home is another important factor. A cat born to a mother who was herself a domestic will tend to be less feral than a cat who is tenth-generation living outdoors. The amount of human contact is a third factor. If the cats have regular interaction with people, they'll be less wild than if they live in a spot where there is little or no contact. Finally, the individual cat's personality must be considered. Every once in a while, you'll come upon an adult cat who is many generations feral and rarely has contact with people yet is quite friendly. This, however, is very much the exception.

It's important to recognize that if a cat is truly feral, then the most compassionate choice may be to allow him to live outdoors. Trying to domesticate such a cat is little different from trying to make a squirrel or a raccoon a household companion – you might succeed somewhat, but never fully and only with a great deal of time and patience. Moreover, you would not be permitting the animal to live in the manner that suits him best. Many well-meaning people, convinced they are "saving" a feral cat by bringing him indoors, end up condemning the poor creature to a life of hiding under the bed and being in constant fear. Better a fuller, even if riskier, life in freedom."
Adoption Policy
Adopting A Friend

All cats have been vetted and are current on their shots and tests; they are neutered or spayed ~ over a $200 value ~ for a $100 donation, which helps us continue our important mission.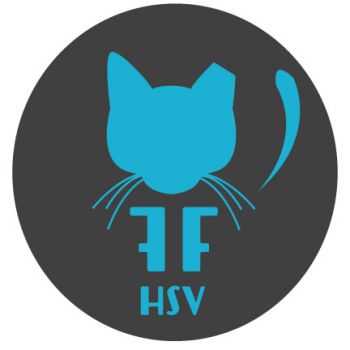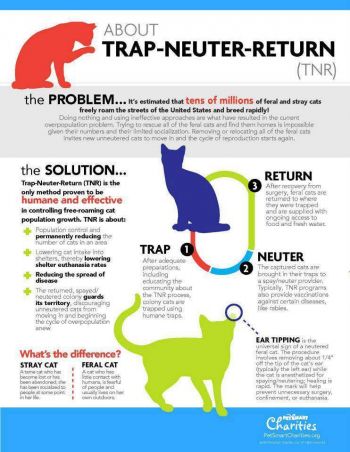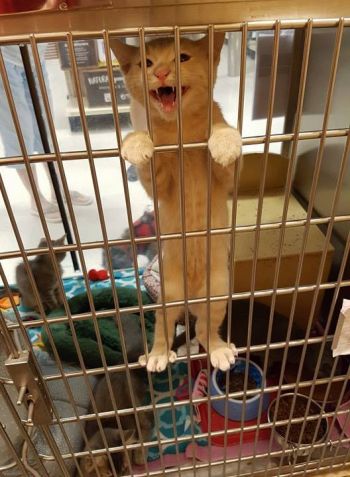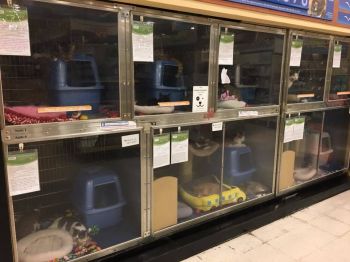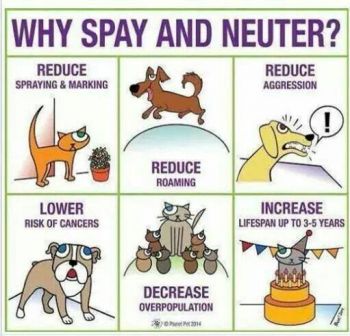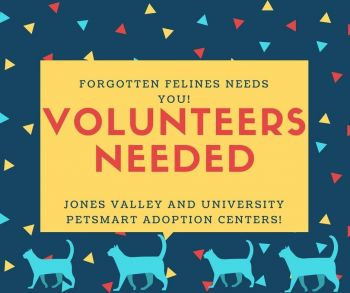 Recommended Pets
Recommended Pets